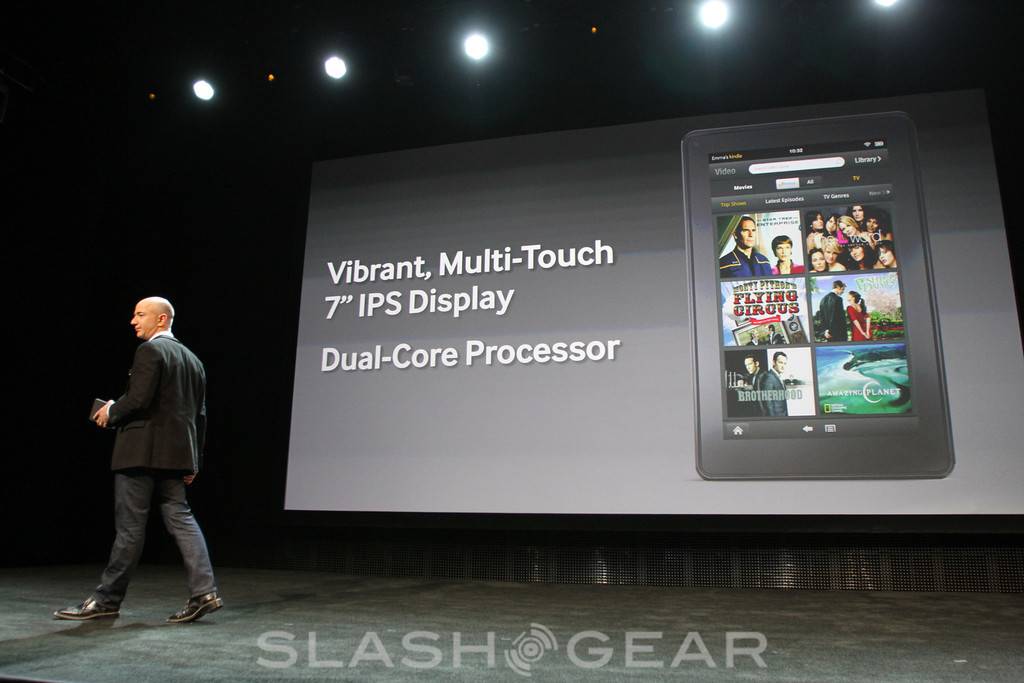 Today Amazon has just unveiled their Kindle Fire 7″ Android powered device. Just as many rumors had suggested this Android powered, Amazon skinned dual-core tablet will be just $199 and pre-orders are available right now for those that don' want to wait.
For all the details and pictures you could possible want feel free to head over to our live coverage of the event in NYC today regarding the Kindle Fire tablet. Like we mentioned in an earlier report, the Kindle Fire is closely integrated with everything Amazon. From the Amazon AppStore for Android, Amazon Prime, Kindle Books, Amazon MP3, free cloud storage and more. While it has some impressive specs of a 7″ IPS display with bright and vivid colors and great viewing angles, protected by Gorilla Glass. It also has a Texas Instruments dual-core processor. However, processor speed and final specs were not confirmed.
Just as plenty have speculated the amazing price we all were hoping for has came true. Amazon will be selling the new Kindle Fire for just $199, a great price if you ask me. Coming in smaller than the iPad and for more than half the price this could truly rival the iPad on all grounds. With Android applications and games bundled with the many Amazon services this can do it all.
Without talking to much we'll get you started on getting your own. The Kindle Fire will be $199 and ships starting November 15th from Amazon.com. Pre-order your very own Kindle Fire right now before it's too late by clicking here.
[via Amazon]