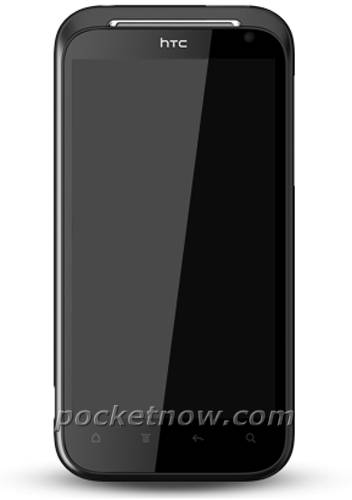 When we first heard the name HTC Vigor we all knew it was a codename and we'd eventually hear Verizon and HTC's plan on a name. While we've seen plenty of leaks it appears the new name has finally been decided. The HTC Vigor will be the first HD phone to market as the HTC DROID Incredible HD and feature a 1280x720p HD display.
The Vigor originally leaked back in July and we've seen bits and pieces for months but lately it's all coming nicely together. The Vigor recently cleared the FCC showing those 4G LTE speeds and more. Latest leaks are also suggesting the Incredible HD may land possible as soon as October 13th just as recent roadmaps have suggested.
With a dual-core 1.5 GHz processor, HD screen, 4G LTE and the latest Android 2.3.4 Gingerbread this should be a nice alternative to the Bionic. Lately pictures of the Vigor in the wild have leaked and you can see those images here and more details on the press image shown above. I figured it would be called the Incredible LTE but HD sounds a bit more exciting don't you think?
More options are always welcome and I'm just glad to see Verizon is rolling out the 4G LTE phones in full.
[via Droid-Life]