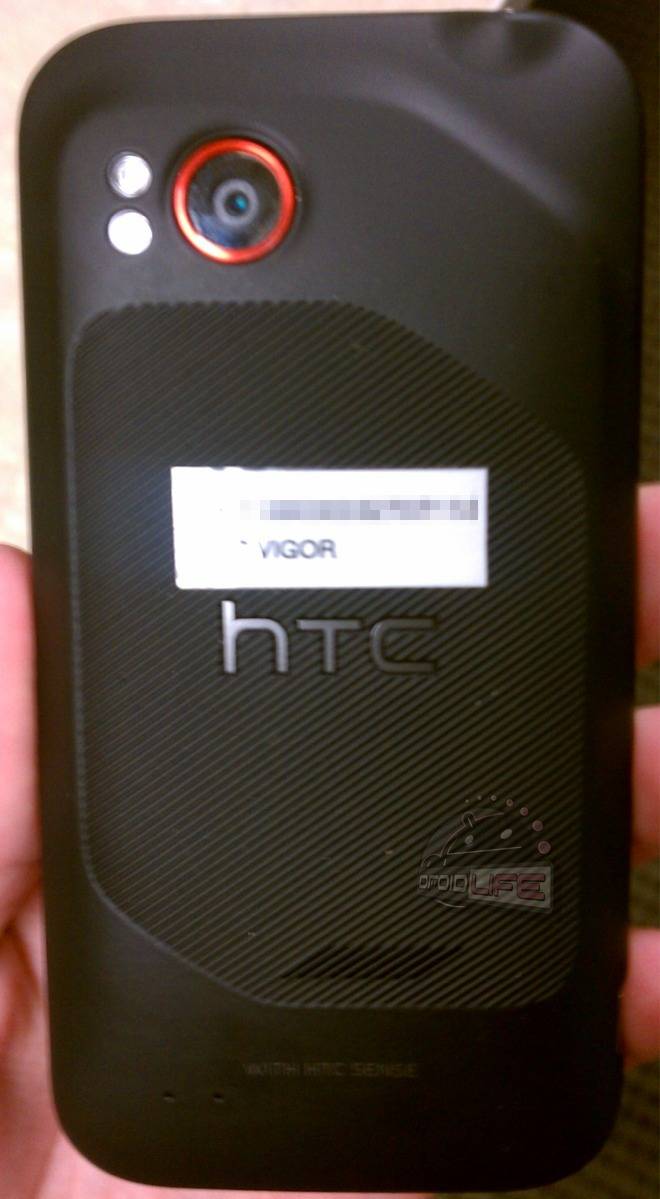 Say hello to the HTC Vigor. This bad boy pictured below is the new HTC Vigor that will be landing on Verizon sometime early October if leaks are correct. This will be the replacement to the HTC Thunderbolt. Yes the Vigor will be that awesome. Although at first look this looks very similar to the HTC Incredible with the weird backing and red accents, just saying.
First leaks of the Vigor suggested a 1.5 Ghz dual-core CPU, Verizon 4G LTE, a 4.3″ 720p HD display with the qHD branding and more. While details are still very thin with this just leaking it does look pretty and we also have a picture of the front.
The more I look at the pictures this seriously just looks like a Droid Incredible, but then again we have this leaked roadmap clearly stating the HTC Vigor will replace the HTC Thunderbolt so some would assume it would be a bigger brother or something similar. We don't have a kickstand and the rear does look nothing like the Thunderbolt so this could very well be some sort of follow up to the Incredible to carry along with DROID branding, Maybe the HTC Droid Incredible LTE.
HTC recently acquired Beats Audio and we heard a few sources suggest phones would get some sort of branding in the future but we aren't seeing that here either. What does everyone think? Incredible LTE or a Thunderbolt replacement?
[via Droid-Life]