Android tablets are useful not only for work and studies. Parents and children alike find such mobile devices serve many different purposes may it be for communication, media playback, entertainment, gaming, and education. Adults like you and me may use these tablets differently but it doesn't really matter because we're of the age. We won't tell you that you still need to limit usage because you should be responsible enough to know when to stop.
However for children, most of them won't even think that they are past their time limits. Sadly, some kids don't even have one. If you're a parent, grandparent, or a guardian, or maybe a older sibling, it's time that you set some rules because you don't want the kids to be addicted to gadgets. And why shouldn't you let them be glued to their screens? Because it's harder to teach the children later on in their lives. Once they are addicted to their tablets, smartphones, gaming consoles, or the Internet, you will have a difficult time stopping them.
Parents can set up the gadgets with limits. You can set a time limit or disallow access to some content or apps that are not appropriate for their kids. In case you didn't know, it's possible for anyone to control the stuff that can be downloaded from the Google Play Store. You can also set a password for future app purchases so kids won't be able to download just about anything. All you need to do is set up a restricted profile and use it when your kid is about to use the device.
You set up the parental controls by turning Parental Controls on. On the Google Play Store app, choose the hamburger menu icon, go to Settings and then Parental controls. Turn On the Parental controls. Create a PIN so you can change or save control settings. Choose filters for Apps, Games, Movies, and TV or Music and Books.
How the Parental controls work actually vary across categories. For Apps, Games, Movies, and TV, you may need to choose the highest content rating that may be allowed. For Music and Books, a limited profile may not be able to download content with Explicit content. The system won't be perfect in catching such content but at least, parents have a sort of "babysitter". Ultimately, it is still the adults' responsibility to look after the young kids especially.
Some models of tablets have their own parents controls like the Samsung Galaxy Tab 3 Kids, Acer Iconia One 8, Fuhu ELEV-8, KD Interactive Xtreme 2 Android tablet, Fuhu Dreamtab, Kurio Phone and Kurio 7x 4G LTE tablet, Polaroid Kids Tablet 2, and the Oregon Scientific MEEP! X2 among others. There are other models available but there are more apps you can find on the Google Play Store.
You know how the Internet can be a scary place and that spending many hours staring on a mobile device screen can be harmful. Here are some apps that can serve as parental control tools. Parents are advised to try each one and see which one will work for you and your kid.
Screen Time Parental Control

This app allows parents to manage the time children can spend on their mobile devices. Don't let your kids spend too much time on the screen by setting an app timer, blocking games at a certain time or location, and setting an automatic time out. You can also set rewards if your child does some chores or tasks. You can also "snoop" and see what your child has been visiting or doing on his tablet.
Download Screen Time Parental Control
Kids Zone Parental Controls
App allows blocking kids from sending texts or making phone calls to anyone. Clicking on ads and access to the Internet are also prohibited while app installs and in-app purchases are blocked. Some apps can also be hidden from your kids so they won't be able to click on them whenever they use the device. Any personal data, device settings, system menus, notifications, and Home can be set to private.
All you need to do is to make a profile and just add any kid-friendly applications or data. Set a wallpaper and then set a secret PIN and lock the device. The child can only use the apps saved on the particular profile.
Download Kids Zone Parental Controls
FamilyTime
FamilyTime parental control app is a new way for adults to manage time and content across all devices. Feel free to limit screen time and monitor someone's calls, Internet, or location. You can also set a geofence or block apps that are not appropriate for children. You can set the screen time and define rules for bedtime, homework time, dinner time, etc. You can also block some apps remotely and monitor your children's locations in real time with the Mobile Geo-Fence feature. If you want a thorough overview of your child's activities, you can view activity reports.
Download FamilyTime 
Perfect AppLock

The Perfect AppLock app allows adults to lock apps with a PIN, Gesture, or Patern. Feel free to lock just about any app you don't want others to open when they borrow or use your mobile device. It also features Screen Filter support, Rotation Lock support, Watchdog, and Lock controls for the WiFi, Bluetooth, USB, Home Screen, or Calls. You can also use SMS to remotely start the AppLock service on another device.
Download Perfect AppLock
SafeKiddo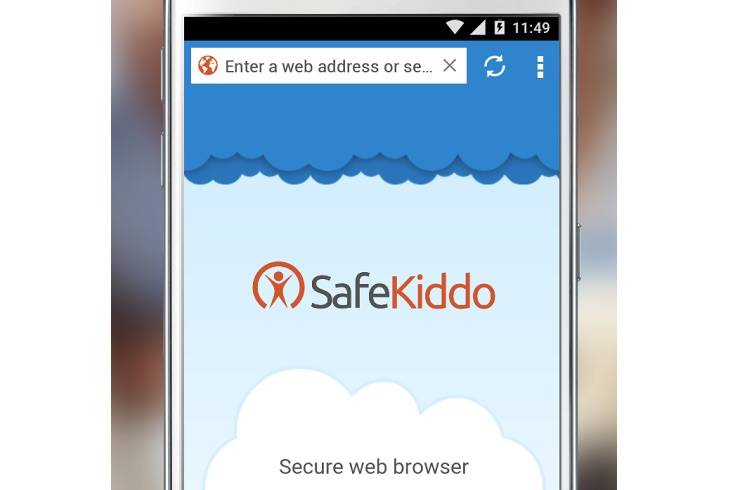 This easy-to-use parental control app is for parents who want to check out what their kids have been browsing. You can be sure that kids are not viewing inappropriate content. You can set the allowed time or usage. Take advantage of the safe web browsing, time controls, limited access to apps and app stores, access reports, and enable the Safe Search mode for Yahoo, Bing, and Google.
Download SafeKiddo