CAPCOM is not done with its classic arcade game porting spree, promising to bring at least four of its arcade classics to Android. They started by releasing the vertical-scrolling fighter plane shooter 1942. Now we're getting the second game of this series from the Japanese gaming outfit, another nostalgia hit in "Ghost'n Goblins."
Ghosts'n Goblins was first released to arcades more than 30 years ago – it's probably older than some of you reading this article. The port to mobile is a welcome hat tip to a game that was a staple for arcade gamers before. The game's hero is Sir Arthur, and he moves through haunted graveyards and castles with or without pants – as we all remember him. The arcade-style animations from the original arcade version are reproduced quite faithfully, and the game does not suffer from the lags and stutters that plagued the earlier Megaman ports.
This port is darned playable, it renders itself very well to mobile platforms. And when we say mobile, we mean just about any phone or tablet that can run Android 4.1 or better. The bummer here is that the game will not run on Android TV gaming systems, if you were hoping to go with Bluetooth controllers for maximum playability.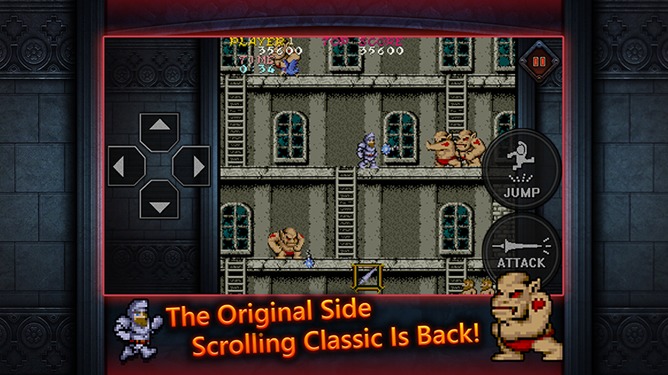 The game is a paltry 99 cents for those of you who are wondering, so you can easily spend a dollar for a quick nostalgia hit. Don't think twice about it. Click on the download link below.
DOWNLOAD: Google Play Store