It's a bit of a surprise for China-based manufacturer ZTE to experiment with a bold and definitely interesting product – welcome the ZTE Axon M. The Axon M is basically a foldable phone, with two screens and a hinge in between that unfortunately is there for better or for worse. Is this what you thought of when you imagined what a "foldable phone" would look like?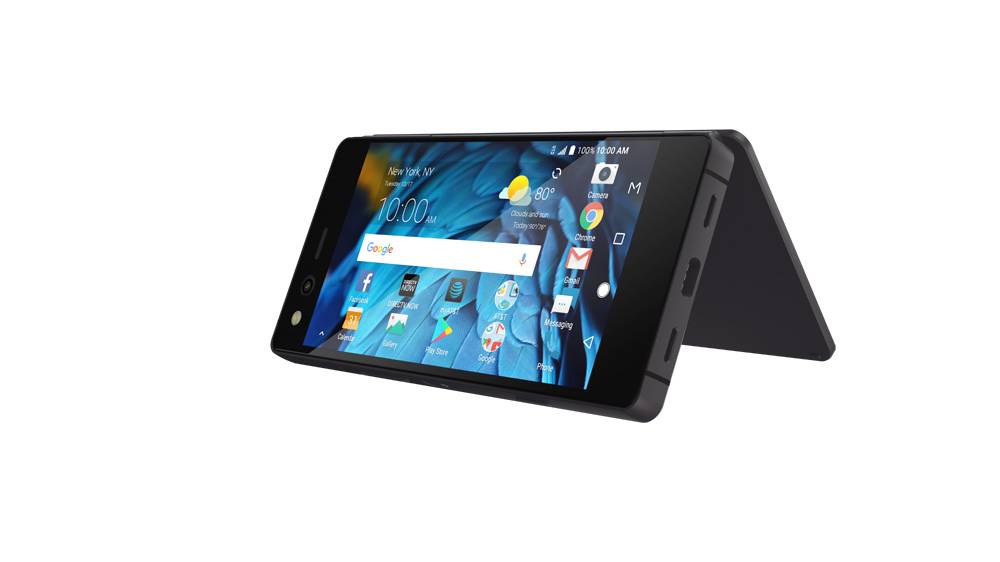 The ZTE Axon M is certainly different, and ZTE feels bullish enough about the product that it is launching it exclusively with AT&T in the US. What you get are two 5.2-inch FullHD (1080p) LCD displays, and it's easier to think of it in the way the Nintendo DS portable works with two screens. That said, the one bit is thicker than the other. And yes, there's that hinge in between.
ZTE is imagining a number of ways you can use these two screens. You can multitask and watch video content on one while chatting with your friends on the other. You can play games – with the game content on one screen and controllers on the other (like the DS). ZTE is banking on app developers to take advantage of their new screen layout.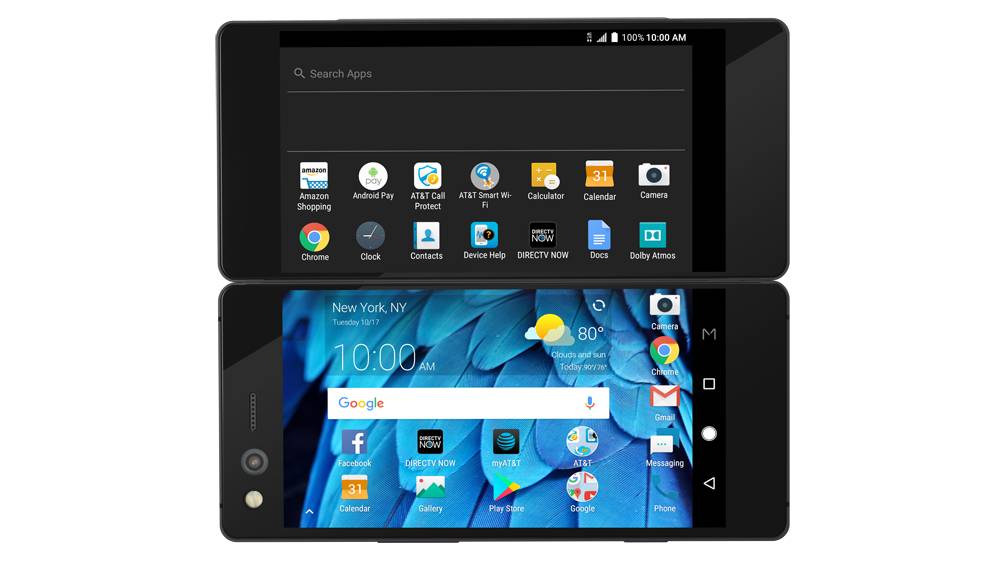 The specs are not bad – aside from the 2 displays, a Qualcomm Snapdragon 821 chip runs the show, with 4GB RAM and 64GB internal storage. There's a 20MP main camera that's both rear-facing and a selfie camera, because of the funky screens. And there's a 3,180mAh battery that hopefully will be enough to give power to both screens and have decent enough usage times. Qualcomm's Quick Charge 3.0 is embedded to give you almost 50% of power in 30mins.
As we said, the ZTE Axon M is launching exclusively with AT&T, available for USD$24.17 per month on a 30-month contract. Will the multitasker in you be convinced with this foldable device? Tell us what you think.