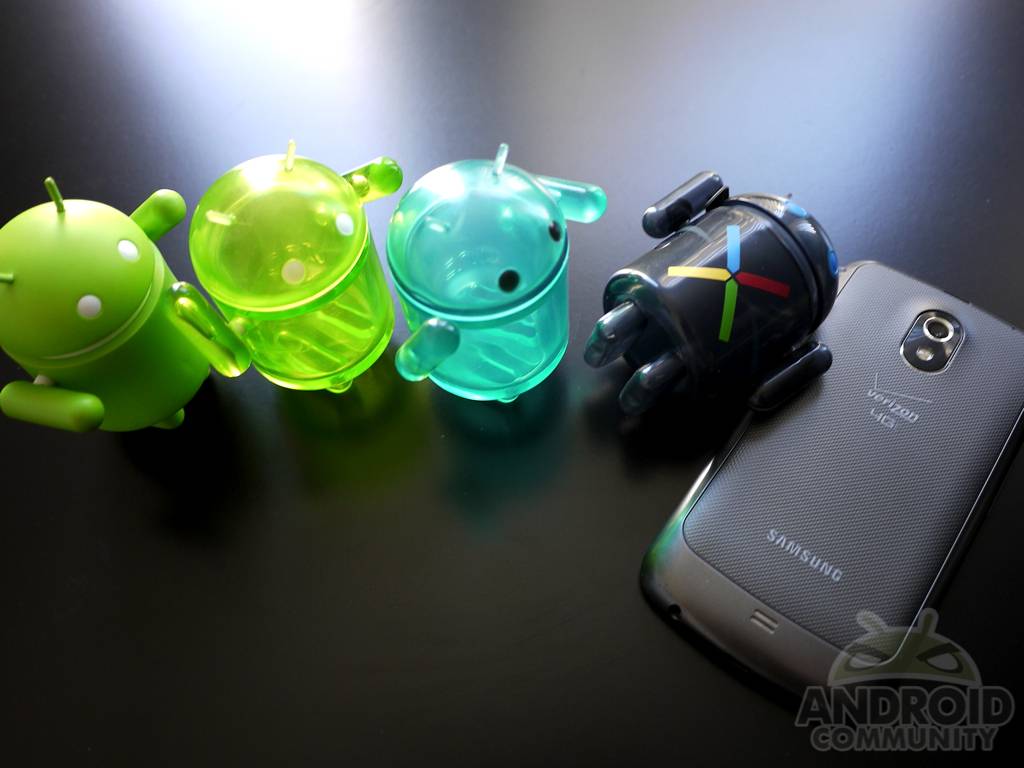 In case you all haven't noticed, over the past 24 hours Google has just issued the latest Android 4.2.2 Jelly Bean update for a wide array of Nexus devices. In fact every device since the Galaxy Nexus is getting updates as we speak. Well, all but one Galaxy Nexus. We wanted to drop in and remind everyone that we haven't forgot about the Samsung G-Nex over on Verizon Wireless, one that is now a full 4 updates behind.
We are starting to just call this the Samsung Galaxy on Verizon, because the "Nexus" part is basically non-existent. Even Sprint's G-Nex has Android 4.2.1 yet over here in Big Red land we are stuck a full 4 updates behind the rest of the pack. It's a shame really. Today along with the Nexus 4, 7, and 10 the GSM Galaxy Nexus is receiving Android 4.2.2 bringing an array of changes and bug fixes. Thanks Google!
No thanks to Verizon, their smartphone is a little behind the times considering it is a Nexus — or was. In fact, many of Samsung's regular Galaxy S III phones have 4.1.2, which is a later version than Verizon's Nexus. Back in June 2012 at Google I/O Android 4.1 Jelly Bean was announced to the world. Within a few weeks it had arrived for the HSPA+ version, and even the aging XOOM tablet. Yet Verizon never delivered the treat in a timely manor. The Verizon G-Nex received Android 4.1.1 Jelly Bean over 3 months after it was announced and two months behind the others.
Verizon customers didn't officially get it until late September. For those not keeping track at home, we're now on Android 4.2.2 Jelly Bean. Since Verizon last updated their Galaxy Nexus to 4.1.1 we've seen 4.1.2 arrive, followed by the latest Android 4.2 Jelly Bean with tons of features. Things like gesture typing on an improved keyboard, Photosphere camera, expandable notifications, a better faster Google Now and more. Not to mention with 4.2.1 and 4.2.2 (that makes us 4 behind) a new unlock screen with widgets, shortcuts and more.
So what we're getting at is Google's released and improved tons of features and options for Android, all which are things we are not able to enjoy on the Verizon Galaxy Nexus. The last update was in September to Android 4.1.1 Jelly Bean, and we've not heard a peep, seen a leak, or any evidence to think an update is in the works.
Hopefully someone over at Google and Verizon are working on something, but we have our doubts. Now we know why the Nexus 4 wasn't tied to any specific carrier, and with good reason. Thankfully the Android community of loyal developers have kept the Verizon (toro) Nexus alive and kicking, and that won't be stopping anytime soon.
[device id=2091]