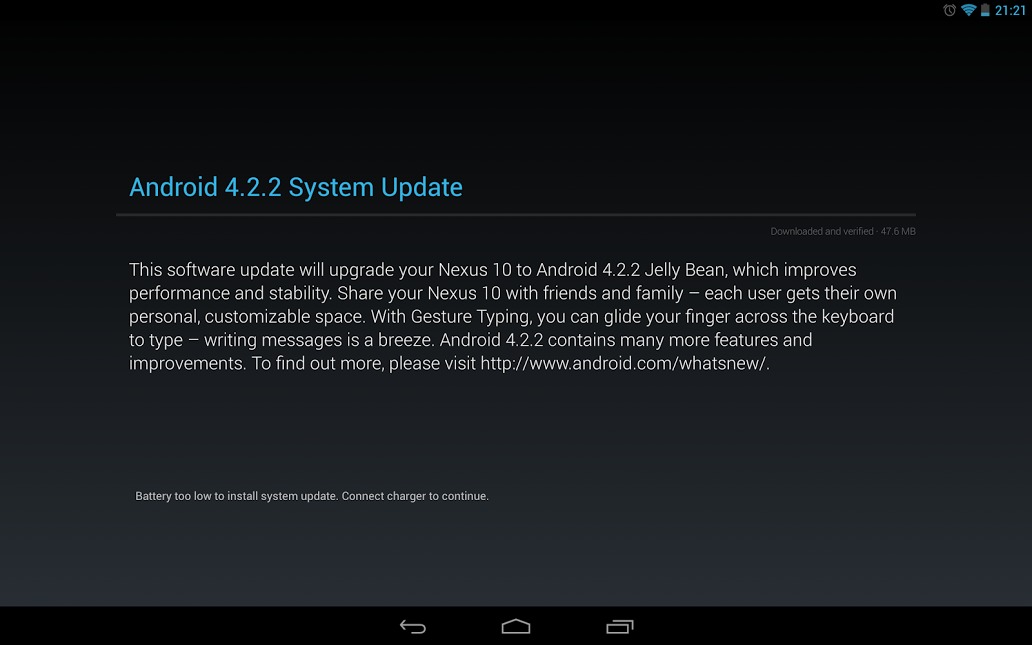 We had seen a few reports of Android 4.2.2 back in January, and even word a few days back suggesting the update was coming this month. Well, it now appears as if Google has begun rolling out v4.2.2 to the masses. And by masses, we mean those with a Nexus branded device. So far we have seen reports of users getting the update on the Nexus 7 and 10 tablets as well as the Nexus 4 and Galaxy Nexus smartphones.
As always, those with a Nexus device have a few options to consider — sit back and wait for the update notification to arrive or take the pro-active approach and try to get it now. We suspect the latter will be the popular route and that being the case — you will need to navigate to Menu -> Settings -> About tablet -> System updates. Of course, that does not guarantee and update will be available just yet.
In fact, a quick check of the Nexus 7 sitting on the desk returns a message that the "system is up to date." Looking for the update aside, we have yet to see much in terms of what the update brings. Google had previously said the Bluetooth A2DP audio streaming fix would be arriving in the next version, which at the time the current version was 4.2.1. Otherwise, the best we have seen mentions that Android 4.2.2 Jelly Bean "improves performance and stability."
Aside from 4.2.2, the update is arriving with build number JDQ39, which can be seen in the above image courtesy of Marco Duran . Given this is a point release, going from 4.2.1 to 4.2.2 we are not expecting anything big in terms of new features. More specifically, this update will likely contain nothing more than some fixes and other minor improvements. If nothing else, this could be a nice step before we see Key Lime Pie announced which will hopefully be during Google I/O.
[via Android Police]