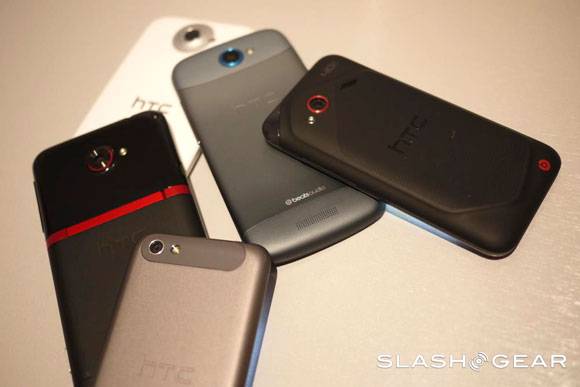 The HTC DROID Incredible 4G LTE looks like a decent upgrade to the former Incredible phones, but after getting our hands on it at CTIA, we can say it's just not up to par with the One X or One S. If you're holding out for either to come to Verizon in the near future, you can stop waiting. A Verizon representative told PCMag that Verizon currently has no One series phones in the pipeline. You see this? This is my sad face.
HTC's Verizon lineup seems a little stale at the moment – the Rezound is six months old and the DROID Incredible 4G LTE is a pale imitation of the One S, with a smaller screen, thicker, plastic body and a slower processor. Even worse, it lacks the Image Sense chip that makes the cameras on the other One series phones so impressive. With all three of the other major American carriers getting a piece of the One pie, we've got to wonder why Verizon seems to be settling for second place.
While HTC phones will certainly come to Verizon again in the future – the representative made no bones about that – it looks like they're skipping over the current generation of high-end hardware. Big Red is looking to the likes of Samsung (with the Galaxy S III) and its old pal Motorola (with the DROID RAZR HD) for the time being. Oh well – at least the Rezound has an unlocked bootloader, right?
[via HTCSource]