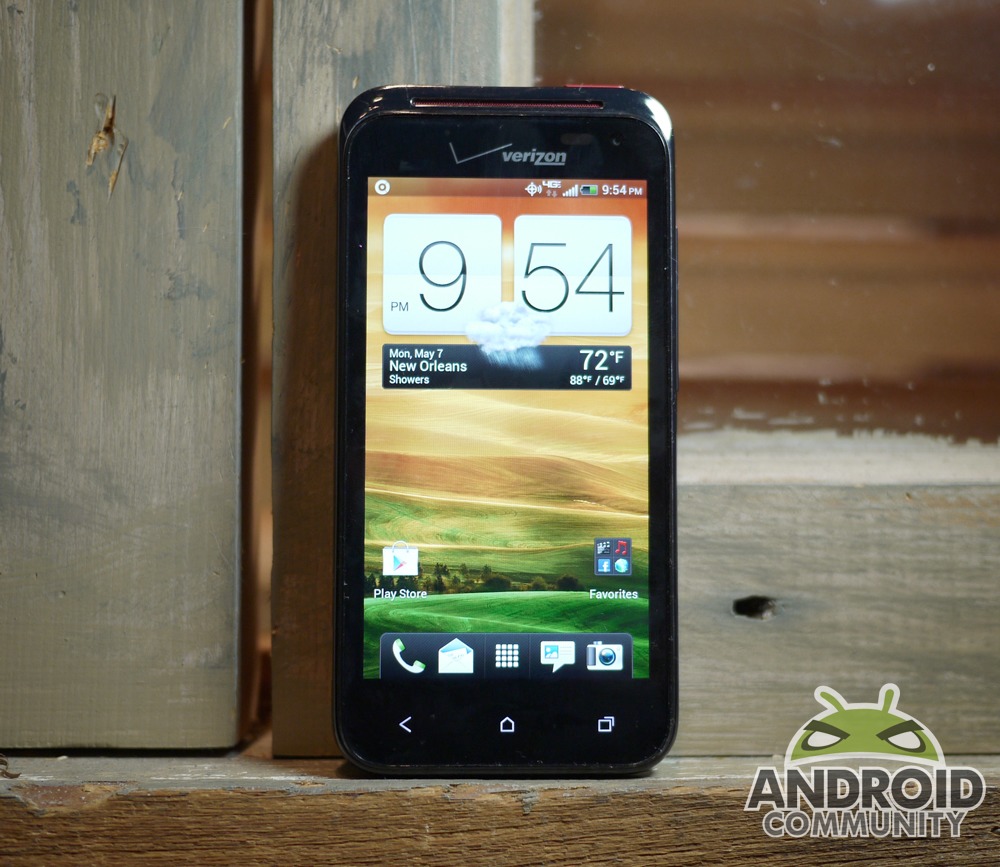 Unlike the new Samsung Galaxy S III, the new HTC DROID Incredible 4G LTE has been leaked more times than I can count. Even though we've seen plenty already, here in New Orleans for CTIA 2012 we were able to get up close and personal with the all new Incredible 4G LTE from Verizon and HTC. Verizon hasn't announced an HTC One branded device, but this is pretty close. Check out our hands-on below.
It's not quite an HTC One device but you can hardly tell a difference, other than the fact they've gone with their traditional DROID branding. The Incredible 4G LTE is as close to the new HTC One S as you'll get on Big Red for now. Coming equipped with very similar specs — not counting the slightly smaller screen the Incredible 4G LTE looks to be an appealing and great all around smartphone.
Hands-on with the DROID Incredible 4G LTE:
DROID Incredible 4G LTE Benchmark and HTC One S comparisons:
The new DROID Incredible 4G LTE comes with a 4.0-inch qHD display, the same size as the previous generation, but sadly didn't get improved to an HD resolution. Android 4.0 Ice Cream Sandwich and Sense UI 4.0, the same fast and capable 1.2 Ghz dual-core Qualcomm Snapdragon S4 processor, 1GB of RAM and a powerful 8 megapixel rear facing camera — albeit without the custom HTC Imagechip sensor for enhanced photos like the One series has.
A few important facts compared to HTC's other recent offerings is the Incredible 4G LTE comes with a removable and user accessable battery, and micro-SD support for expanded storage. An issue that is seeing many complaints on the just released HTC One X on AT&T. Overall the phone feels very solid, and if you've ever used an Incredible or the HTC Rezound you'll feel right at home.
[device id=2464]