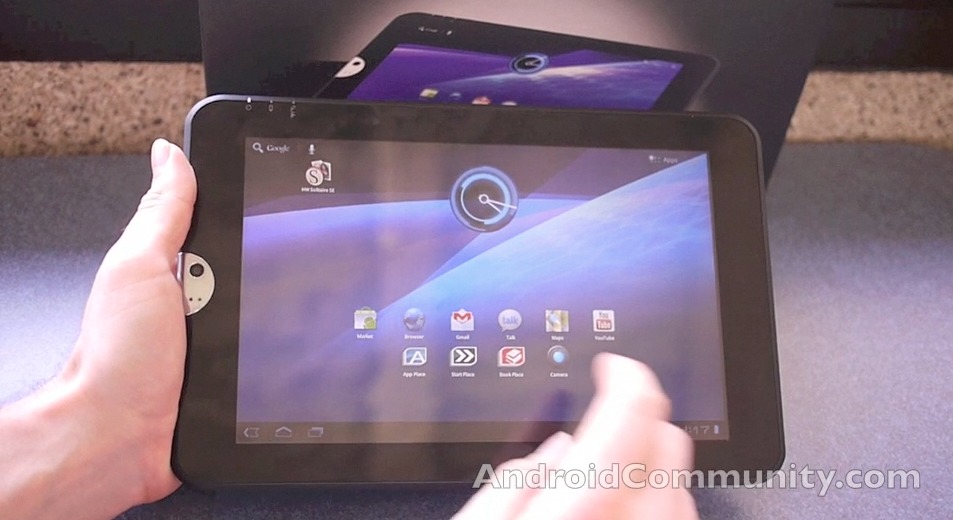 Who wants a 10″ Android Honeycomb tablet for a bargain bin price? It might not be the thinnest, lightest, or have the best looks but this tablet can do it all, and today it's just $299 for the 16GB version. Yes, we are talking about the Toshiba Thrive 10″ Honeycomb tablet. I recently saw it for $370 at Walmart although this deal is even better than that, but it wont last long.
I'm sure you know plenty about the Toshiba Thrive these days but in case we've forgot you can see our full review right here. Like I said, it might not be the thinnest tablet but you have full sized HDMI, USB and a slew of other ports making this one ultra powerful tablet with tons of options and port connectivity. Today at Groupon.com it's only $299 for the 16GB model.
This makes it a better deal than the recently announced Thrive 7″ slate from Toshiba too, so I'd jump on this price while it lasts if you've been waiting for a good deal to take the dive into Honeycomb. My only problem is I have that super thin Toshiba AT200 tablet in my head that we had some hands-on time with at IFA and would love to buy it once available but we still haven't heard anything new.
According to Groupon the Thrive will be at this awesome and easy to handle price of just $299 for the next 2 days and 6 hours to be exact. If this is something that interests you then gather up those pennies, convince the wife or significant other, then head to the source link below and snatch one up.
[device id=567]
[via Groupon]