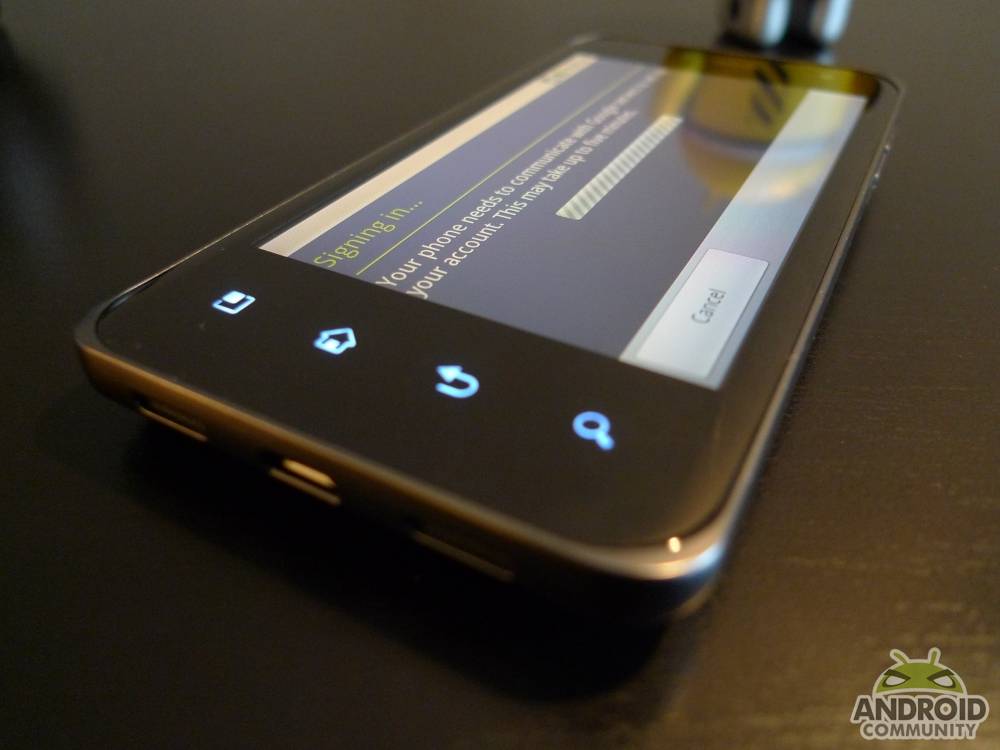 Oh my goodness look at this amazing smartphone right here. This is the same phone we got to have a brief hands-on with back at CTIA at the Hawaiian Luau aka Pepcom. Now we've been sent out very own in the mail and it's oh so sweet to behold. Inside you're going to find a Vanilla version of Android 2.2 Froyo (that meaning no mods from T-Mobile, just pure Googly goodness,) on the outside you're going to find front and back facing cameras including a fat 8 megapixel on the back – and smoothness. Simple designs breed simply awesome experiences, if I do say so myself.
And guess what's inside? An NVIDIA Tegra 2 1GHz AP20H dual-core processor! What do you know? We've certainly got a fabulously powerful experience just waiting for us inside this little piece of monster. It's got a 4-inch WVGA TFT capacitive touch screen display, it weighs in at 5 ounces flat, and its got HDMI out for mirroring of your favorite content to larger screens – win. There's 8GB of internal memory, a microSD slot that allows a card up to 32GB in size, and it's a Quad-band GSM world phone: 850/900/1800/1900 MHz. Hot!
[VMS 0b0249ba90f55b2ba252]
The only additions to the regular set of Google-placed apps in this phone are the following: Need for Speed Shift HD, DTS Ultra Mobile (DTS Envelo and DTS Boost – for an enhanced audio experience [NOT AN APP from what I understand thus far],) a demo version of N.O.V.A. (we've got the full version lying around here somewhere so don't worry, if we show it, it'll be full,) T-Mobile TV (live TV on-demand,) Zinio (magazine app,) and Qik (for video chat.) I estimate immediately that the average consumer will try one or two of these, continuing to use Qik pretty constantly (or switching to Skype when it becomes available,) and rocking pretty hard on the driving game.
Have a look here at some nice close-up photos of the device and let us know in the comments section or by emailing chris@androidcommunity.com what you'd like to know about the device – and we'll find out for you!
BONUS from our sister site SlashGear: 3D hands-on!
[device id=398]