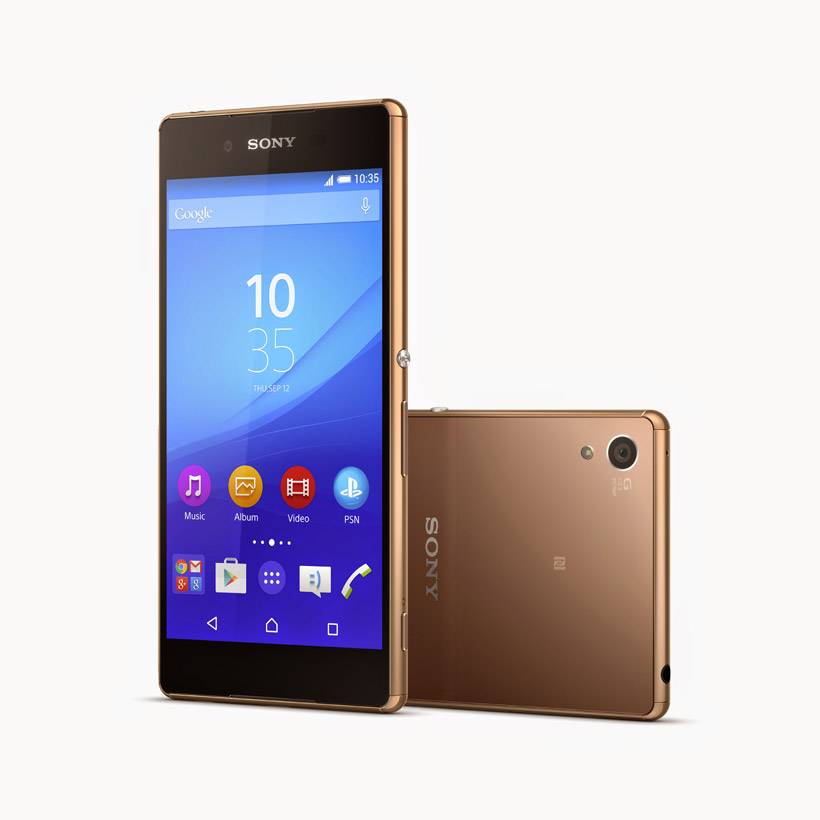 Fans of the Sony Xperia line of smartphone who have been waiting for the newest device in the line to go official have to wait no more, the Xperia Z3+ is now official. We have talked about this device a few times already, earlier this month we figured that slight changes in the original Z3 would make all the difference. The Z4 was officially announced and pegged as shipping this summer about a month ago.
You may be a bit confused if you haven't been following our previous coverage, the Xperia Z4 was unveiled in Japan, but in other parts of the world, it will be called the Xperia Z3+. Sony has now offered up all the details on the smartphone along with a slew of images. You will be hard pressed to see the difference between the Z3 and the Z3+ unless you place them side by side, check out the image in the gallery that points out the differences.
The Z3+ is waterproof, is 6.9mm thick, and tips the scales at 144g. The main camera is a 20.7MP unit and it has a 5MP front camera. The processor under the hood is a Snapdragon 810 octa-core unit supporting 64-bit OS. Sony promises that the battery of the smartphone will last for two days of use.
The Z3+ will be offered in four colors with black, white, copper, and aqua as options. That 20.7MP rear camera has a 25mm wide-angle lens and automatically optimizes settings for quality images. It can also record 1080p video. A dual SIM version of the smartphone will be offered with it and the single SIM device launching in June.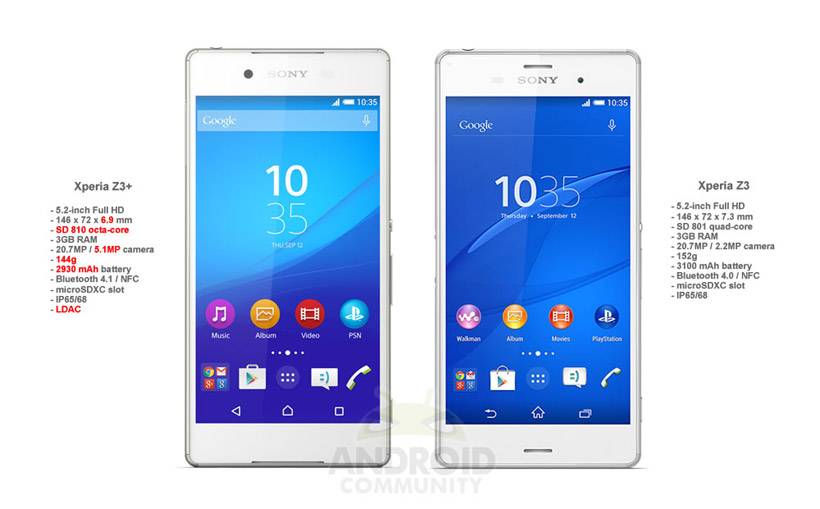 SOURCE: Sony