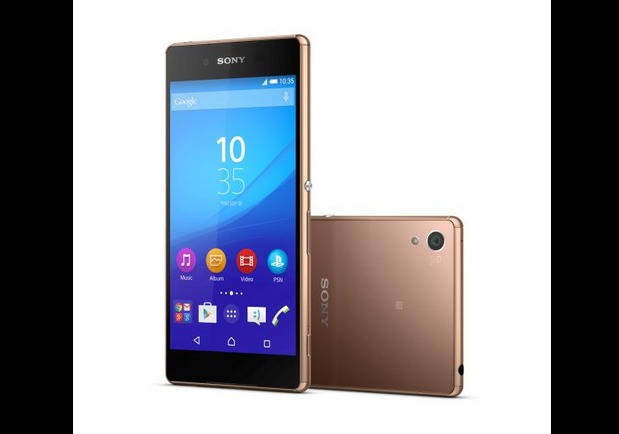 We expect that most major OEMs release a flagship every year. And every time a consumer would buy the current flagship, there's always that unacknowledged fear that next year's new flagship might be better (as it should be right?) and so you might be "wasting" money buying the current one. The latest smartphone to present this dillema to its consumers is Sony which just announced its new flagship, the Xperia Z4, coming this summer. So should Xperia Z3 owners panic now and get ready to trade up?
In terms of the display, there isn't any difference between the two, with both sporting a 5.2-inch full HD (1080p) display. The Z4 is slightly thinner at 6.9mm compared to the Z3's 7.3mm, and lighter at 144g, but otherwise, size is the same at 146 x 72 inches. Now this might not seem much, but if you like slipping your smartphones in and out of thin pockets or bags, then the that less than 1mm difference is still big. Another upgrade to the new flagship is that it will be running on SD 810 octa-core, a huge improvement from the 801 octa-core Snapdragon of the Z3, so you can expect the new phone on the block to be faster. If you like taking pictures with your front-facing camera, then you'd probably want to change your current 2.2MP camera with the Z4's 5.1, but the main camera remains the same at 20.7MP.
One major addition to the Xperia Z4 is that it has the LDAC audio coding technology that was developed by Sony themselves. It gives you high quality sound even when you're connecting using Bluetooth only. Normally, there is a loss of quality when you use the Bluetooth wireless connection, but LDAC gives you 3x the data transmitted compared to other wireless technology. If you like your mobile device sound quality to be as precise, crisp and high quality as if you were listening to high-end speakers, then you might consider shifting to the Xperia Z4 as it is the first Sony smartphone to be sporting this technology.
Both devices have 3GB RAM, and are both IP65/68 certified, meaning they are dust and water resistant, and can be submerged in water for 30 minutes, provided that the water is up to 4.92 feet only. Based on these initial impressions, Xperia Z3 owners need not worry too much about getting an upgrade, as the slight differences might not be enough . The price will also be one consideration, but it's still unknown for now how much the Xperia Z4 would cost. But if you're going for a thinner and lightweight smartphone, and if the sound quality is that crucial for where you use it often, then you might want to start saving up and upgrade to the new flagship when it comes out this summer.
VIA: IT Media