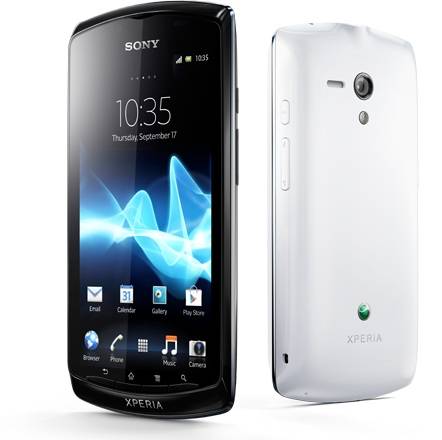 Sony's last round of updated phones may have been lamentably lacking in the frozen treat department, but it looks like they're rectifying that mistake with their latest announcement. The Sony Xperia neo L MT25i has sprung fully formed out of the company's press department, headed for China only (at the moment). Taking up the maddeningly lowercase neo label from the original phone and the V, the neo L is a decidedly mid-range device intended for the mass market.
The specifications aren't anything mind-boggling, but should run ICS well enough. A 1Ghz single-core Snapdragon processor and 512MB of RAM handle number-crunching duties, while a 4-inch screen gets a size-appropriate 800×480 resolution. Internal storage is limited to a measly 1GB, but a MicroSD card can expand your storage horizons up to 32GB. Unfortunately the latest neo lacks the NFC capability and no-touch gestures of the Xperia sola, and a 1500mAh battery makes it a surprising 12.2mm thick. A 5MP camera can handle 720p video, though if you're much of a shutterbug you'll definitely need to invest in a little external storage.
If you want to get your hands on Sony's first retail ICS phone, odds are pretty good you'll have to hop on a plane, at least initially. At the moment the Xperia neo L is only official for the Chinese market, where it has neither a price nor a date. But take heart, Sony fans: the previous neo phones were released worldwide, and we fully expect that to be the case here. It shouldn't be too long before this one makes it to European and (eventually) North American shores in an unlocked HSPA+ version. If you just can't wait that long, Sony has published an official Ice Cream Sandwich beta for the neo V.
[via SlashGear]