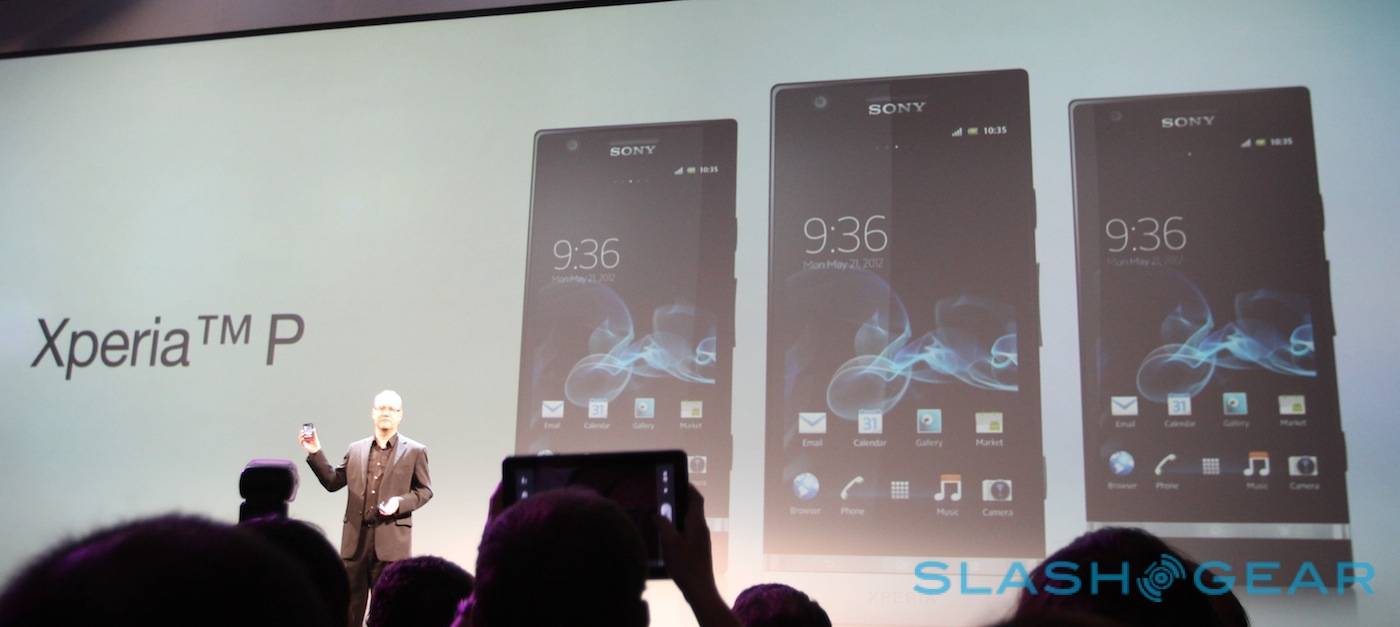 While Sony might not have the massive 7-phone lineup that LG brought to Mobile World Congress, it isn't content with just one, so it brought the Xperia P to keep the little Xperia U company. Previously known as the "Nypon", the Xperia P fits nicely in between the high-end S and the new U to fill out the first trio of devices announced since Sony's absorption of Sony Ericsson.  Sony just announced the phone during its Mobile World Congress press conference, so details are a little light, but it looks like it's running a screen somewhere in the 3.7-4.0 inch range.
And what a screen: Sony claims that its new "White Magic" display offers twice the brightness of a traditional panel while preserving visibility in direct sunlight. Other charms include NFC with a set of Sony-branded fobs, HDMI-out via a media dock, ans three colors of brushed-aluminum backing. It preserves the see-through navigation style found on its big brother the S, and it looks like the phone is running Sony's customized Ice Cream Sandwich interface. Huzzah!
Unlike the March-bound Xperia S and Xperia U, the Xperia P isn't expected to hit the market until the second quarter at the very least. Pricing hasn't been mentioned, but ut should fall naturally in between the other two. We'll have a hands-on look at the Xperia P later in the show, so keep checking the Android Community MWC 2012 portal for the latest.
[via SlashGear]