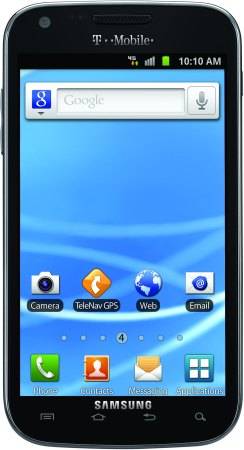 While all variants of the upcoming Samsung Galaxy S II are running on a 1.2 Ghz dual-core processor made in house by Samsung known as the Exynos SOC. New details have now confirmed what was previously just a rumor that the T-Mobile version will in fact be running with a different processor from the rest of the pack.
The reason is still unknown but along with previous leaks of the Samsung Hercules it's looking more likely that it will be powered by a 1.2 Ghz Qualcomm Snapdragon processor instead. This goes along with all recent reports as well as the initial leak of the Samsung Hercules way back in May. The Hercules is the codename for the T-Mobile Galaxy S II in case you didn't know and now things are finally coming together.
The Galaxy S II for T-Mobile was just recently officially announced and we were there live to get some hands-on time with the device. Original details on launch date suggest the Samsung Exynos chip but newer reports are claiming what we've mentioned above so for now this is just "confirmed" speculation. We have heard reports regarding the processor being Qualcomm's next-generation Snapdragon APQ8060 from the HP TouchPad and not what is in current phones like the Sensation 4G and EVO 3D so stay tuned as we dig for more details regarding this upcoming superphone.
[via PocketNow]