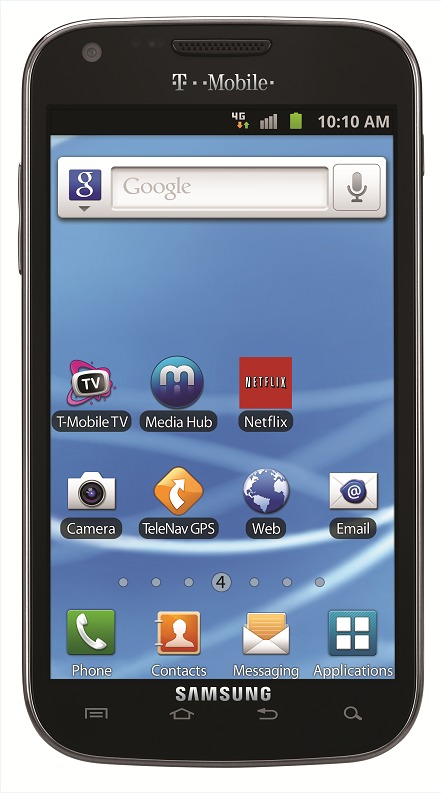 The long wait is finally over and today at the event in NYC Samsung is just about set to start announcing what we have all been waiting for. The Samsung Galaxy S II here in the US. T-Mobile has quickly jumped out and has just pinged us to inform everyone and our readers that they will be carrying the Galaxy S II. We aren't sure if this is the rumored Hercules or not but either way it's good news.
The Galaxy S II event in NYC is just getting started and we have exciting news coming out already. We are expecting to hear about all three major carriers except for Verizon today, but we will report it as we hear it as we are LIVE in NYC. T-Mobile will be launching the Galaxy S II shown above coming this fall and just as we have heard from numerous rumors T-Mobile confirmed it will sport an upgraded 4.52″ Super AMOLED Plus display rather than the 4.3″ on most SGSII's. It will also feature the same 1.2 Ghz dual-core processor, 1GB RAM, 8 MP rear camera with full 1080p video and a 2MP front camera for amazing quality video chat. Comes with 16GB internal storage and will run on T-Mobile 4G speeds.
These same details were also leaked earlier by Samsung for the WiMAX version of the Galaxy S II headed to the now network and you can see that here. As soon as Samsung gets rolling and some phones are in the wild we will be sure to update with plenty of pictures and hands-on video so don't forget to check back shortly. Again we are live at the NYC Samsung Galaxy S II event and will be bringing all the details shortly.