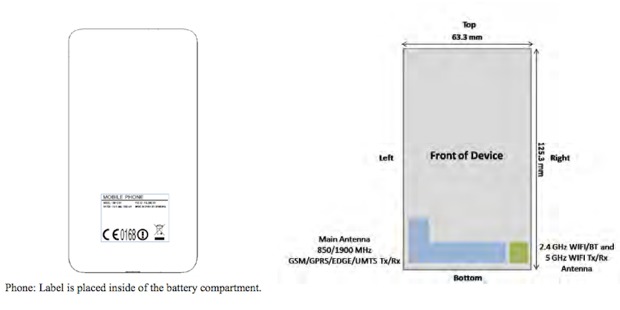 We could finally be seeing more details for Samsung's first "camera phone". A few weeks ago a device that's being reported as the GALAXY S 4 Zoom was spotted getting Bluetooth certified, and today the same unknown device has just cleared the FCC. Known as the Samsung SM-C101 and possibly coming soon we have more details below.
We don't know too much at the moment, but come June 20th Samsung could be unveiling their first cameraphone to go along with the GALAXY S 4, and the Samsung GALAXY Camera. A perfect mid-range blend between the two for someone that wants the best of both worlds in one, but doesn't need the top end of either.
According to leaked specs, which we can't confirm at the moment, The GALAXY S 4 Zoom will be a decent little 4.3-inch qHD mid-range smartphone, but rocking a solid 16 megapixel camera and more. The rumored SM-C101 cleared the FCC so now all we need is for Samsung to announce whatever this device is. Here's the rumored specs we've heard so far.
• 4.3-inch Super AMOLED display at 960 x 540
• Dual-core 1.6GHz processor
• 8GB of internal storage with a microSD card slot
• 1900 mAh battery
• WiFi 802.11 a/b/g/n, Bluetooth 4.0
• Android Jelly Bean
• 1.9 megapixel front-facing camera
• 16 megapixel rear-facing camera with a 10x optical zoom
Samsung is expected to announce a slew of new devices on June 20th, and most likely we'll be seeing this GALAXY S 4 Zoom, and their recently confirmed new Galaxy Tab 3 series. Interestingly enough the FCC report today doesn't show an LTE version, and only HSPA+. We know the Galaxy Camera rocks Verizon 4G LTE and would expect this phone to do the same. Stay tuned for more details, as they should be arriving soon enough.
SOURCE: Engadget