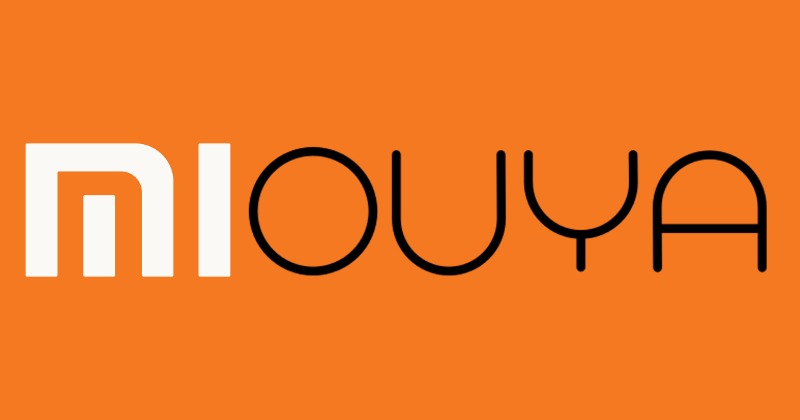 What should you do if you want to make it big in the Android market in Asia, particularly in China? Why partner with the top Android OEM of course! That is what OUYA seems to be doing by striking a deal with Xiaomi to bring its games and its platform outside of its comfort zone and into the Chinese, and eventually Asian, market.
No, OUYA won't be selling its consoles through Xiaomi. At least that doesn't seem to be the deal here. OUYA has started distancing itself from the image of simply being an Android gaming console and is marketing itself more as a software platform with its new "OUYA Everywhere" campaign. The first fruits of that new thrust was a partnership with Mad Catz to bring OUYA's games to the M.O.J.O. Micro-Console. The second fruit is, well, this Xiaomi deal.
Xiaomi will be reserving a channel on its MiTVs and MiBox set-top box dedicated to OUYA games. This will give owners of the devices, which are practically available only in China, access to the wide range of games that OUYA has in its catalog. Sure, Android users in China do have a lot of games available to them, but there are quite a number of games that are exclusive to OUYA's platform. Plus, those games are either designed or retrofitted to be playable with gamepads, which is of course a necessity when you talk about playing on the TV.
Android gaming in the living room is set to enter into a new phase, with the likes of NVIDIA's SHIELD Tablet and Google's own Android TV trying to claim a part of that market that has so far been the purview of the likes of Sony, Microsoft, and Nintendo. OUYA has had a head start, at least in the Android world, with a high-profile and successful Kickstarter campaign. This new partnership with Xiaomi will be bringing not just its platform but the very concept of Android TV gaming to a whole different market. We'll just have to wait and see if it will do well enough to actually be the next big thing for Android gaming.
SOURCE: Reuters