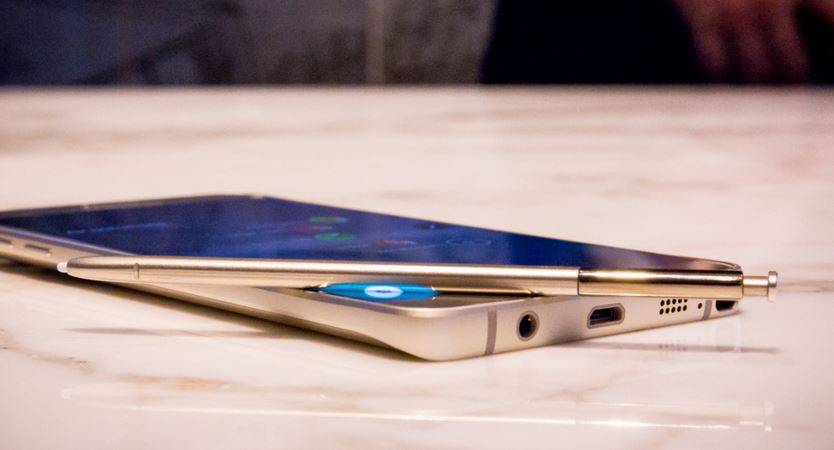 We've just looked at two separate rumors – among the many rumors – about the upcoming Samsung Galaxy Note 6 and wore our skeptic's hats to see which one is more probable. The first rumor comes from a supposedly leaked image of a CPU-Z app running on the Galaxy Note 6 which shows, among others, 6GB of RAM. The second leak is a list of model numbers for the same upcoming model, which betrays a possible European variant. Which of these are true?
Most of you Samsung fans want the 6GB RAM rumor to be true, we bet. Technically speaking, it's right about there at the limit of being too much RAM than the device could probably use. There's a reason why there are only a couple of mobile devices in the world that have a 6GB RAM configuration – that is the rare Vivo Xplay 5 and the Vernee Apollo. Also, the CPU-Z image claims that the Note 6 is using the Exynos 8890 chipset. Rumors from Samsung is that it would be using the more powerful Qualcomm Snapdragon 823, and if Samsung would use the Exynoss 8890 for other variants, it would create a gap in performance. Phone Arena (source link below) has already come out saying the image is probably fake, and we're agreeing with that. The Galaxy Note 6 could still have 6GB RAM, but the image above will not be the confirmation for it.
The next image lists the supposed model numbers of the Galaxy Note 6 (codenamed "Grace") variants to be released globally. You'll notice that all the big US carriers have their own variants, differentiated by a specific suffix. At the end of the list is a curious line that says "Grace EUR OPEN", which might make European phablet fans happy. It should be remembered that Samsung did not release the Galaxy Note 5 to the European market, choosing instead to push the Samsung Galaxy S6 edge+ there. Does this confirm that Samsung is finally bringing back the phablet to Europe? We're placing a higher degree of probability on this rumor than the RAM one, that's for sure.
Again, images like these can easily be faked. Nothing is confirmed yet, but our insatiable hunger for advanced and leaked information gives tipsters all the fuel they need to put out fake images and images not far from the truth – so much that we don't know which is which. We still have a ways to go before we see Samsung's flagship phablet out in the wild, so we would be cautious about these rumors. Still, we assure you that you get information the moment we do.
VIA: Phone Arena | Android Beat