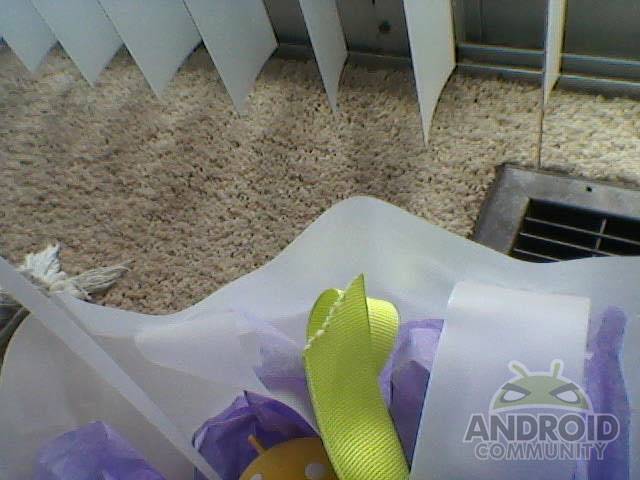 Well what do you know? It's a Sprint Nexus S for your vanilla enjoyment. We got a brief, very brief, and I mean BRIEF look at this device back at CTIA 2011 down in Orlando and found that the only big difference between it and the original to be the weight and the look under the battery cover. Remember the Spy Shot Epic? There's also no slot for a SIM card – no need now that it's not on T-Mobile, right? Right? Right. Sprint's showing off what it says are 4G speeds here, will it stand up to the test? And what other secrets does this newest iteration of Google's Gingerbread flagship hold?
Let us begin with a bit of a hands-on look from the moment we received the device in the mail. Twas such an epic moment, and the first time yours truly really got to hold the device in mine hands. Oh how lovely it truly is. So smooth, so similar to the original, with a slight scent of Sprint on its body.
[vms 77442771720a370c3c72]
Hardware
You're rolling out with a device that is made to fit in the palm of your hand. It's not to large, not too small, and feels like a top-tier device from start to finish. If you recall, there was a bit of hubbub about this device not having Gorilla Glass when it definitely should have, considering the awesomeness of the material and brand power in the name. Instead there's an unnamed curved display cover that, heck, looks and feels pretty darn nice if I do say so myself. So smooth, so savory. Tastes great!
You've got light and proximity sensors up front, a 0.3 megapixel camera, and a 5 megapixel camera on the back. This Nexus S 4G handset fires up from completely off to completely on in under 12 seconds because it's vanilla Android. The display is the second brightest you're going to see on the market at Super AMOLED, right under Super AMOLED Plus which is currently on the DROID Charge and the Infuse 4G.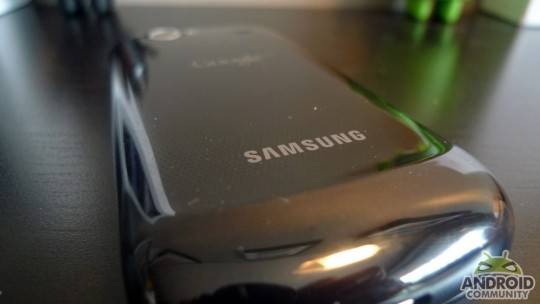 The battery cover has a Samsung lip near the bottom, again feeling quite nice on the palm of the hand, and a clever flat pattern along the entirety if the cover under a clear white Google and Samsung. Under the cover you'll find a bunch of plastic surrounding your battery. There's no microSD card slot and you've got a miniUSB port next to a mic hole and a headphone jack at the bottom of the device. That's it! Simple stuff.
Software
Of course, as you know, this is a vanilla experience, which means that this Android device has only the apps upon it that Google demanded. That means there's no more than 30 apps installed when you take this Nexus S out of the box. You've got the Android Market installed as well so you're able to expand unto the horizon with infinite apps should you choose to do so. Furthermore, this is Google's flagship for Android version 2.3, also known as Gingerbread. It's therefor optimized to the best of Samsung and Google's ability to work with the mobile operating system in its completely unaltered state.
What you'll see in the Performance section below is a selection of benchmarks run to show you how this device adds up against the rest of the Samsung (or whichever other manufacturer you choose) devices we've reviewed in the past. In particular you may want to compare to the Infuse 4G as it's literally the last Samsung device we've taken a look at. Are they similar? Find out!
Camera
The camera is definitely not one of Nexus S' strong points. It's also not the worst combination of cameras in the world. You're going to want, especially if you're an average, everyday user, to weigh this element heavily when choosing whether or not you're going to pick up a Nexus S device. Have a look at the examples below to see how a few shots add up. The following media documents the highest quality settings on both cameras: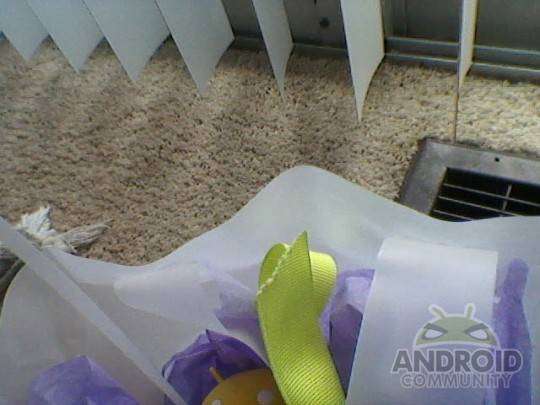 Front-facing 0.3-megapixel Photo
Back-facing 5-megapixel Photo
Front-facing VGA Video
Back-facing 720 x 480 30 fps Video
Back-facing 5-megapixel Flash Photo
Phone and Performance
Voice quality is fine both two and from the phone. There's only a single microphone on this device (at the bottom) as opposed to the one on top, one on bottom combination that's emerged over the past year or so on basically every top-tier device in the field for voice cancellation. I've not noticed the difference, but then again I don't regularly make calls in crowded train stations.
As for everyday performance, everything is slick as greased lightening.
You know GOOD and well that there's not much of anything as far as bloat holding you back, not a whole lot of anything stopping you from going to and from apps, sliding in and out of screens and lists, everything at super speed because this device is as stripped down a version of Android as you're going to get. That said, take a peek at the specs which reflect the 1GHz Cortex A8 (Hummingbird) processor quite clearly:
Smartbench 2011
Quadrant Advanced
Linpack
Speed Test*
If this upload and download speed seems rather slow to you for 4G, your perceptions are correct. We've been unable to find a 4G signal in the area thus far, so the single speed set you see above is Sprint's 3G network. Additional tests will be done over the next few days to give you a more accurate look at this set of data speed numbers.
Battery
Battery life is essentially the same as it was in the original T-Mobile 3G version, with Gingerbread's handy dandy battery tracking graph to show us where all the power is flowing in and out of. A 1500 mAh battery on a device which demands so little of it means a full days medium to heavy use, no problem. The Super AMOLED screen is going to be your biggest battery drainer, but it's essentially a drop in the bucket compared to what some certain 4G competitors data transfer is doing to their battery life. It's like a cool breeze!
Wrap-Up
This is an extremely well-crafted device. If you've never held a Nexus S in your hand before, I suggest you head out to the store tonight just to get a fix. It's clearly made to fit in the palm of your hand, and the curved display makes you fall in love the same way the curved Gorilla Glass does on the LG G2x. Speaking of that heavy competitor, you're soon going to have to decide between the two. Why? Because they've both got a vanilla Android going on, and sooner than later the G2x will be running Gingerbread, with a dual-core processor, and curved gorilla glass, and an 8 megapixel camera on the back, 1.3 megapixel camera on the front. What does the Nexus S 4G have that the G2x doesn't have?
Nexus S 4G has an NFC (Near Field Communication) chip inside, it's running on Sprint, and it has what Sprint is calling 4G as opposed to that T-Mobile is calling 4G. They're both extremely pleasing phones to handle, and they're both extremely well put together in their very simplistic versions of Android. That's the choice you're going to have to make – especially since they basically cost exactly the same price.
Google's Nexus S 4G, made by Samsung, is a terrific phone. If you're on Sprint and want to stay there, consider this one of the best choices on the market right this second. Soon you'll be rolling out with an HTC EVO 3D. Unless you're a Samsung loyalist, in which case I can't see any reason why you wouldn't freak out over the oncoming freight train named GS2. For now though, grab yourself a slice of sweet silky smooth Android 2.3 Gingerbread pie and eat up – it's quite delectable.