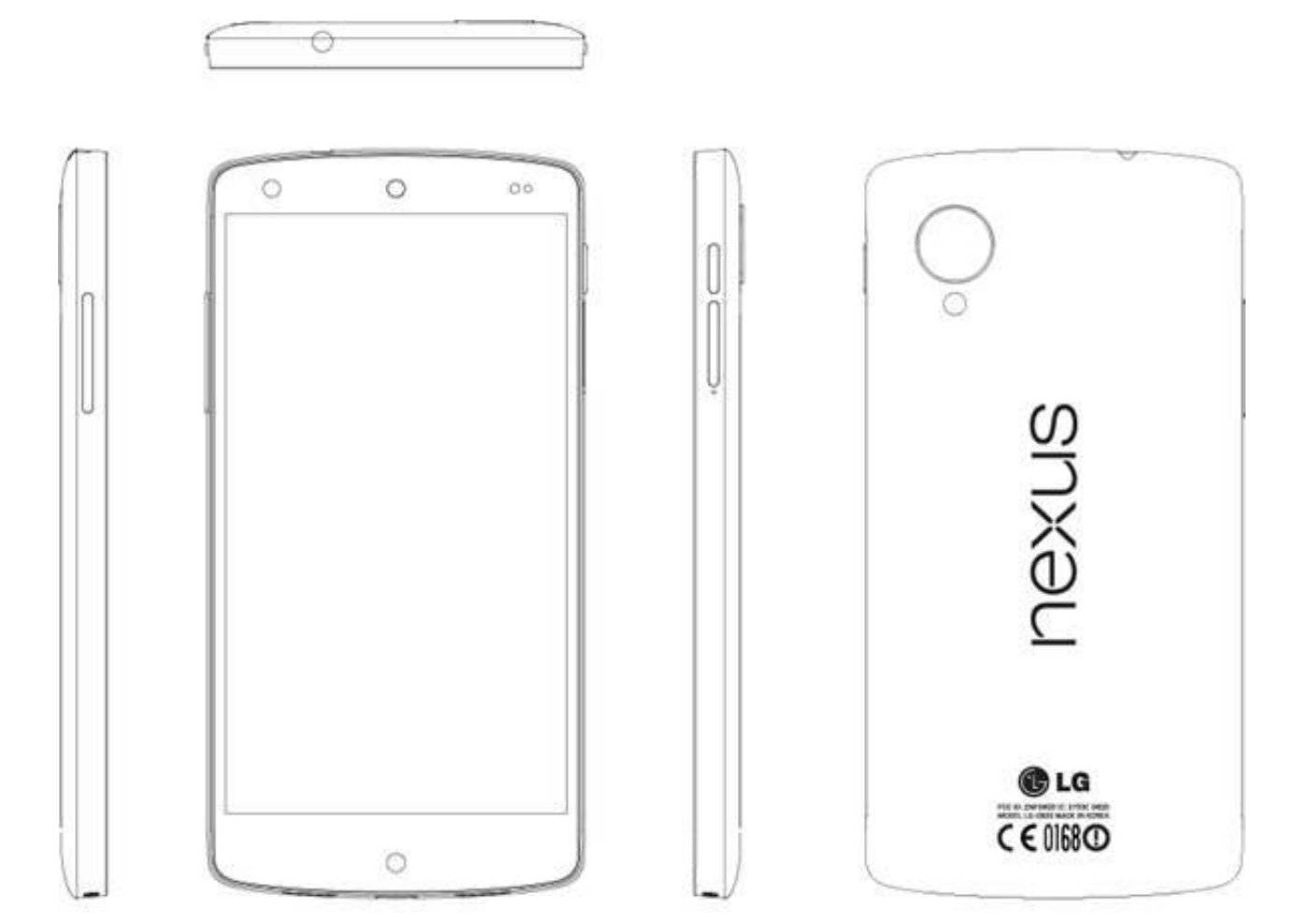 As the expected announcement draws ever closer, we are getting more and more information that helps paint a better picture of what may possibly be the Google Nexus 5. Now, courtesy of a leaked internal service manual, we're getting a peek at the hardware specs of Google's next Nexus smartphone that is now believed to be coming from LG.
The speculated Nexus 5 that made an appearance in the Android 4.4 KitKat statue unveiling video sported a rather unique back cover design, which made it easy to spot in an FCC filing as the LG D820. Although we've already been able to gather quite a number of specs here and there, such as the device's graphics performance prowess, this service manual is the first semi-official confirmation that we're getting about the smartphone's hardware features.
It's already common knowledge that the Nexus 5 will be powered by the latest and greatest Qualcomm Snapdragon 800, giving it clock speeds of 2.3GHz, which also gives it access to the powerful Adreno 330 GPU. It's also known to sport a 5.0″ (or 4.95) inch Full HD 1920×1080 IPS TFT display. The document also confirms the earlier rumor of an 8 megapixel rear camera with Optical Image Stabilization (OIS) technology. It will, however, only have a 2300 mAh battery, so we'll have to see how well it will perform given the hardware. Supported networks include GSM, CDMA, WCDMA, and LTE, though there is no indication yet if there will be separate models for LTE and non-LTE markets.
Being a leaked internal document that is said to still be in a draft state, there are some inconsistencies in the data, such as the screen size, Bluetooth version, and even memory, both RAM and storage, with some parts indicating a 32 GB capacity and others only 16 GB. If the latest rumors of the reveal date are to be believed, we'll only have to wait for a week or two to find out what's real and what's not.
VIA: Android Police