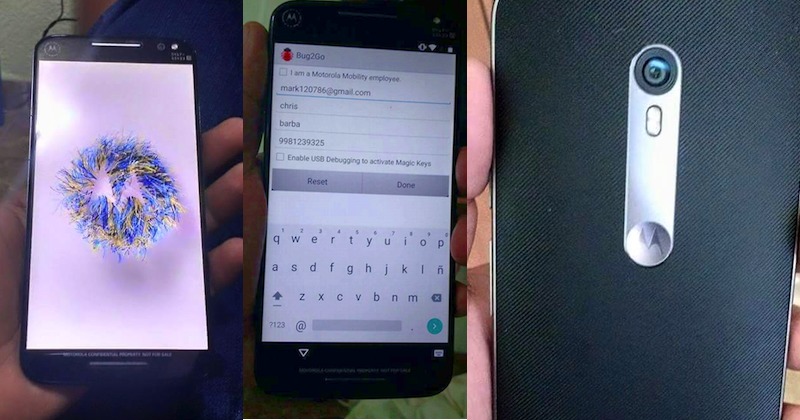 More rumors, leaks, and images are expected to be seen especially that Motorola's July 28 announcement is getting closer. We've seen a number of purported images of both the Moto X and Moto G already but we're still not sure which of them are for real or fake. We already know there's going to be a 3rd gen Moto G as we already mentioned more than a week ago and that it will be unveiled in Brazil also on the 28th.
As for the upcoming Moto X, we learned some more information that there will be a front flash and a fingerprint sensor. Look closely at the photos and you'll see what seems to be a flash on the upper right side of the screen. This could be a flash for the front-facing camera for better selfies. It's probably the new Motorola device we mentioned that would have a better camera since the Moto X model already needs to be updated.
Here's another leaked image shared on Weibo of what's believed to be the Moto X:
This one matches another leaked photo of the Moto X, only in different color: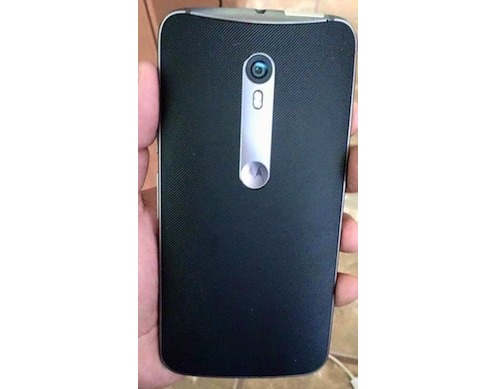 There's also some reference to the next Moto G. We already know the smartphone will have a quad-core 1.4 Ghz Qualcomm Snapdragon 410 processor, Cat 4 LTE connectivity, 8GB/16GB built-in storage, 1GB or 2GB RAM, microSD card slot, 8MP or 13MP main camera, and a removable 2,400mAh battery. There's also another rumor that the phone will have two variants: Moto G with 1GB RAM, Snapdragon 410, and 8GB memory and another one with 2GB RAM, Snapdragon 610 processor, and 16GB built-in storage based on this document shared by a reader of tech website Peru Android.
The Moto G is said to have the same 5-inch display with 720p resolution (1280 x 720). We're not sure if this model will have a 13MP or 8MP main camera same as last year because we've read different opinions. We just know it will have a Sony sensor and f/2.2 aperture, as well as, 1080p video recording capability at 30fps. Actually, there are too many information and leaked images already that we can't wait for July 28.
VIA: Peru Android