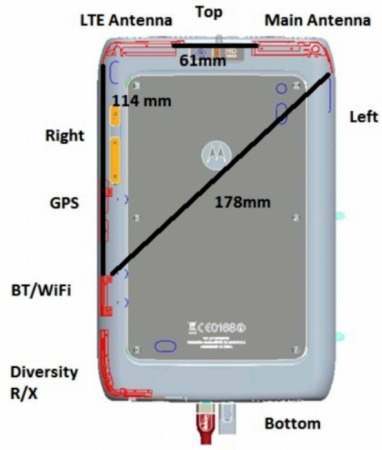 This isn't the first time we've seen the new Motorola Xoom tablets near the FCC but new reports are coming in that the DROID XYBOARD tablets have cleared the FCC with Verizon Wireless 4G LTE radios on board. We already knew these would be 4G LTE capable but now they've been approved things are a bit more concrete.
Motorola's successor to the original Xoom, the Xoom 2's will apparently be called XYBOARD and we've seen them plenty lately. The latest images seen here clearly show "XYBOARD 10" stamped on the back — to be pronounced Cyboard. Motorola may be prepping a Xoom 2 media edition, or they might name all these XYBOARD, we still aren't clear on that.
Back in September we were told these slates would launch in November and while other regions may have an early look we are still waiting here in the states. Hopefully we'll learn all the details on these tablets here shortly from both Verizon and Motorola but for now we're stuck waiting. We should be seeing some sort of launch event this month most likely. Who's ready to give the Xoom line another try?
[via Engadget]