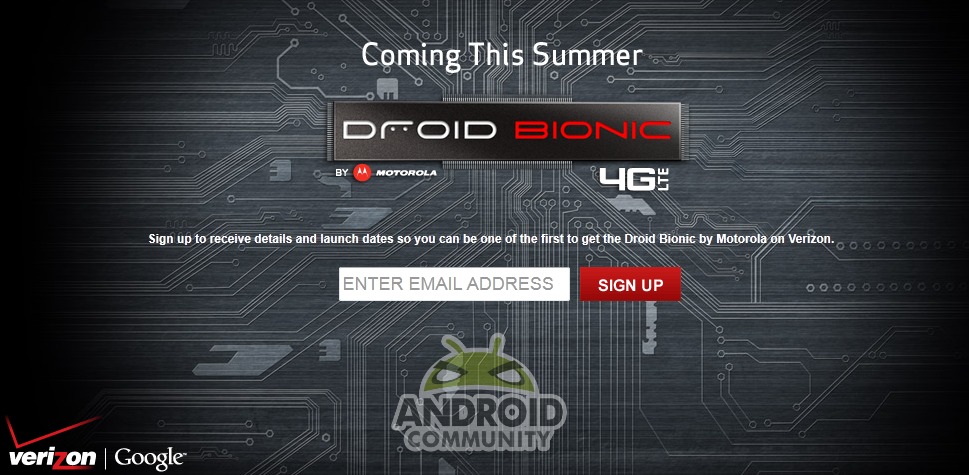 FINALLY! The Motorola Droid Bionic appears and finally gets confirmed. We have heard plenty about this device over the past few months and you can read all those by clicking here. Latest reports suggest it will in fact be running Android 2.3.4 as well as a few other details.
The Droid Bionic has finally appeared on the Verizon website and you can now sign up to receive news and details in the coming weeks. Right on the top they officially say "Coming This Summer" sadly we have been hearing that tune for a while now so hopefully sometime very soon we get more details. Last we heard the Bionic may launch on August 4th.
In case you missed this report the Bionic should fly in packing a 4.5″ qHD high-resolution display, a dual-core CPU, Android 2.3.4 and more. Basically it will be a beast and feature not only the latest dual-core technology, but also be blazing fast with Verizon 4G LTE. It will be the first device to have both 4G LTE and a dual-core, basically making it the top dog until something can knock it off its mountain. We should be hearing more soon so stay tuned.
[via Verizon]