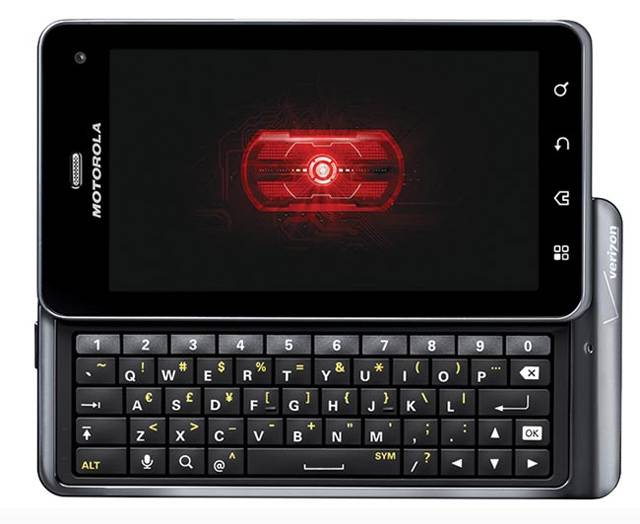 Just a courtesy reminder for all you big red users the Motorola Droid 3 is up for sale officially starting today July 14th and available in-store for your immediate pickup. If you've been waiting for a beastly dual-core device with a sweet keyboard this is the phone for you. Unless you were part of the lucky few that received the Droid 3 early.
We just received the Droid 3 in our labs and did a quick Droid 3 Hands-on and unboxing you wont want to miss thanks to our man Chris Burns, he is a machine and reviewed the MyTouch 4G Slide yesterday if you want to compare the two. The Droid 3 features that new OMAP 4 dual-core chip rather than the Qualcomm in the myTouch 4G Slide, and it isn't a Tegra 2 either so we are excited to see the full power this phone offers.
For all things Droid 3 we also covered the accessories and wireless charging, posting a full Droid 3 system dump as well as a few other things. Enough talking for now because I bet you are ready to buy the Droid 3, and if you are feel free to head over to the Verizon Wireless Store. Let us know if you pick one up and what you think in the comment section below.