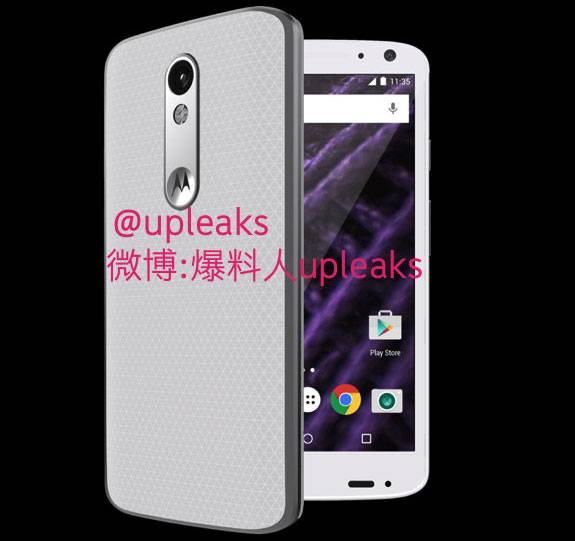 Motorola may soon by joined by Lenovo Mobile but before that happens, the company is very much busy rolling out new products left and right, working with carriers in different countries to release the latest Moto phones. We've seen the Moto X Pure Edition, Moto X Play, and the Moto X Style already but we have yet to see the Moto X Force "Bounce" whose photos were leaked more than a week ago.
The Moto X Force was sighted recently with a Verizon branding, some metal rim, and a textured triangle shape backing. The backside looks different from the new Moto X phone. Actually, you won't see the Verizon logo but there's the familiar DROID backside we should take note of.
This product could also be the DROID Turbo 2 arriving in the US. We earlier said that the Moto X Style might be the next DROID Turbo but looks like we're wrong. It might be the Moto X Force as suggested by the latest leak.
We also learned that the phone will use the Motorola Turbo Charger similar to the Moto X Style and Pure Edition and last year's DROID Turbo phone. This one means one thing: phone battery will be charged as quickly as possible.
Should we expect the Motorola DROID Turbo 2? Definitely. Details may be scarce right now but we'll know the truth real soon.
VIA: SlashGear