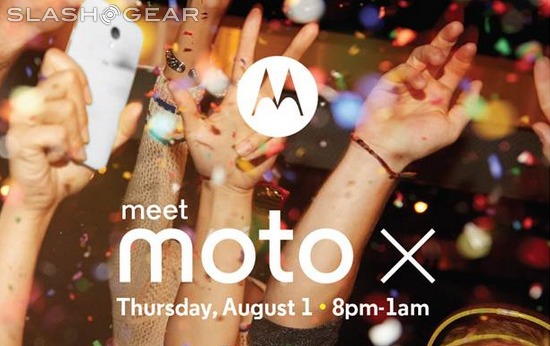 We are going to see the official unveiling of the Moto X smartphone during the event scheduled for August 1st. Motorola is touting this as the event to come an "meet" the handset. Of course, we have been getting little bits and teasers in the form of leaks. We recently saw the handset make an appearance with the FCC and following that was a leak of the camera app apk.
That being said, those looking to do a bit of playing can download the apk for the Moto X camera app. The app is available from a handful of mirrors and for the most part runs, and runs smoothly. But while most of the features are available there are also some catches you will likely want to know before you take the plunge and do any installing.
As a basic camera the Moto X app appears to run just fine. Items such as single shot and burst shot modes work. As well, the app is capable of recording video, shooting from the front-facing camera and it even allows you to swipe to open the settings and swipe to open the gallery. Other working items include the Flash mode toggle, Shutter sound toggle and geo-tagging toggle.
While this appears like it will be enough for most users, there are some catches in the slightly more advanced features. The Panorama mode is crashing and basically doesn't work at all. Also still unable to function is the HDR and Slow-Motion modes. These are both disabled at installation and they simply cannot be enabled. The other cool feature that we have seen with Motorola recently is the double-flick wrist gesture (to launch the camera) and this — as one may have guesses isn't working.
So far users have been testing the camera app on a variety of devices including a Galaxy Note II running Android 4.1.2 and a Nexus 4 running Android 4.3. The good part here is that the app seems to function the same across multiple devices and version of Android. With that all in mind, those looking to do a bit of playing should know you can download and install this just like any other side-loaded apk file. While all this looks and sounds good enough, we have to say we are a bit more excited to see the release of the CyanogenMod Focal camera app that was teased yesterday.
VIA: Android Police