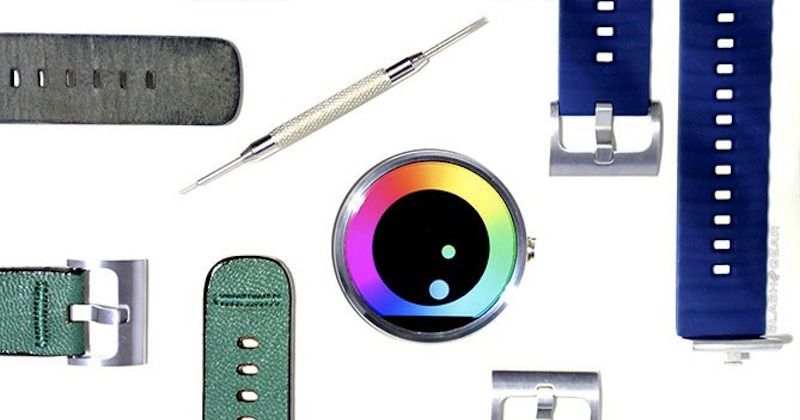 The Moto 360 is no doubt a success. As the first round smartwatch to hit the very young wearable tech industry, Motorola had an advantage over those other square-faced smartwatches from other manufacturers like Samsung, Sony, LG, and Huawei. With all the price changes the Moto 360 have been getting lately, we speculated the smartwatch will finally have a sibling.
The next Moto 360 popped up at Bluetooth SIG back in May but until now, we haven't sighted the next smartwatch. Tentatively known as the Moto 360 2, this model is expected to look very similar to the first-gen Moto smartwatch. So far, we know the wearable device will sport a 1.56-inch LCD screen with 360 x 360 pixel resolution, 1.2 GHz Qualcomm Snapdragon 400-series 8026 2x SoC, 450 MHz Adreno-450 MHz GPU, 4GB built-in storage, 512MB RAM, WiFi, Bluetooth 4.0, and a 400 mAh. We can also expect some sensors like an accelerometer, heart rate sensor, barometer, and a gyroscope.
Nothing much will change but the next Moto 360 display will be truly round this time. We can expect no more of those "flat tires" that you can see at the bottom of the small screen.
On the other hand, Samsung is also gearing up for the next Samsung Gear smartwatch. Unlike the new Moto 360, it won't run Android Wear but its own Tizen OS. The two can be rivals because the Gear A (aka The Orbis) will be round. Specs we know so far include a 1.56-inch Super AMOLED screen, 360 x 360 pixel resolution, 1.2 GHz Samsung Exynos 3472 2x SoC, 450 MHz Mali-400 MP4 GPU, 768 MB, 4GB storage, 250 mAh, 3G, WiFi, Bluetooth 4.1, and the usual sensors (Heart Rate sensor, Accelerometer, Gyroscope, Barometer).
For this year's Moto 360, it's interesting to note that Motorola is using a Snapdragon compared to last year's Texas Instruments chipset. Looking at the specs of the Samsung Gear A, the smartwatch seems to have the latest hardware. The addition of 3G connectivity makes the Gear A more interesting but we'll have to wait for official announcements from these companies and see which of the two is better.
VIA: SlashGear