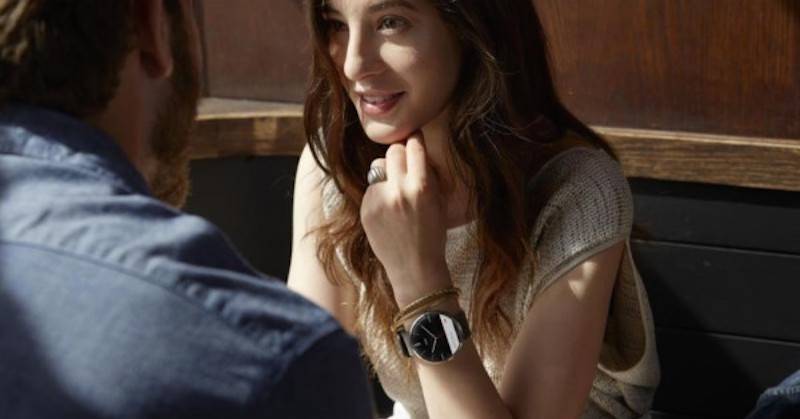 The first-gen Moto 360 may soon have a follow up since we've been seeing a lot of leaked photos lately. The Motorola smartwatch was also recently made available in Moto Maker so anyone can customize his own Moto 360 while Google even slashed off a hundred bucks from its original price. The company has great plans for the the smartwatch line but like any gadget or device introduced in the market today, it's not a stranger to comments and snide remarks. One of the most memorable comments is that "flat tire" that you can see at the bottom of the screen.
That black area is where the display sensors are located. Motorola included this seemingly unnecessary area because they wanted the watch display to appear bezel-less. The round design obviously wasn't able to conceal the rectangular display.
The flat tire is still there but there is a solution. Good thing there's a special app for Android Wear called the Watch Face-Minimal & Elegant. It's a collection of new watch face designs that takes advantage of that black flat tire at the bottom. Little Worlds design changes the area into something less distracting like a block or a silhouette of the moon or a city.
With the app, you can also change the colors and adjust the gradients, as well as, set glowing effects or change the fonts. Tap on the app twice to go to settings and you'll see the options you can change. You can even add more "Worlds" created by other community members.
Download Watch Face – Minimal & Elegant from the Google Play Store
VIA: Droid Life