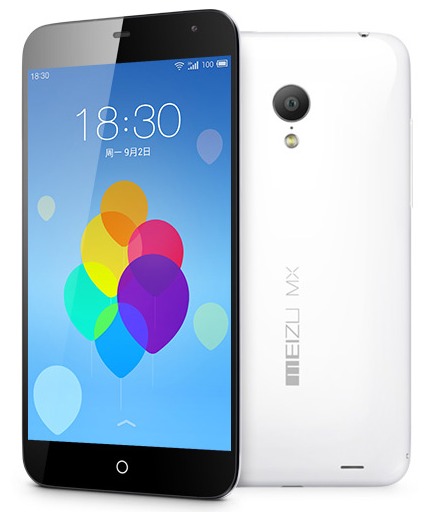 Chinese device manufacturers might not have a reputation for originality, justified or not, but there is no denying that their crazy ideas sometimes hit the mark. Like the Meizu MX3, for example, which is possibly the world's first smartphone to sport a large 128 GB internal storage.
Those who have been keeping an eye on Chinese smartphones will probably be quite aware of this device already. The Meizu MX3 first hit the rumor mill in July and was finally announced in early September. The one feature that was consistent in leaks and rumors was the smartphone's large 128 GB storage capacity. And Meizu didn't fail to deliver. Understandable but somewhat disappointing, the device lacked a micro SD card for even more storage.
But that wasn't the only special thing about the Meizu MX3. It is also one of the few smartphones outside of Samsung's devices that sports the Korean manufacturer's Exynos 5410 octa-core processor. It also has a 5.1-inch display that has the strangest aspect ratio. It's 1800×1080 pixel resolution gives it a 15:9 ratio uncommon in smartphones.
Fortunately or unfortunately, this unique smartphone is only compatible with China Mobile's TD-SCDMA networks, though it can still work with any 2G network. There is no word if there will be a more international-friendly model, but those really interested in getting one will have to cash out $660 for the Meizu MX3.
VIA: Engadget