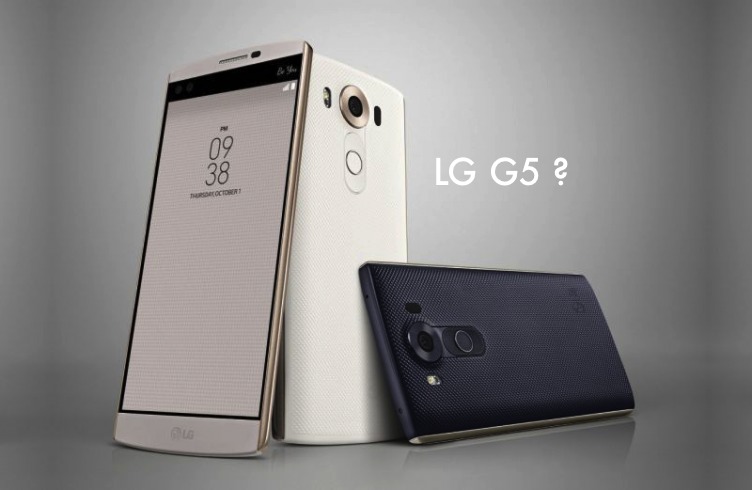 What's with the rumors and leaks about the next flagship phones coming out earlier? We've heard a lot about the Samsung Galaxy S7 and it's no different with the LG G5. The next LG premium smartphone has been part of the rumor mill since beginning of the month and we're ending the year with more info. We heard it might be unveiled at the Mobile World Congress too.
The LG G5 has been confirmed together with the next V10 and just last week, specs were leaked. Reportedly the smartphone will sport a 5.3-inch Quad HD display, Snapdragon 820 chipset, full metal body, an iR blaster, SIM slot, USB Type-C slot, and 3GB RAM.
According to a source, this next LG G series phone will feature an all-metal design. It will be closer to the V10 but smaller than the G4 which comes with a 5.5-inch screen. The LG G5 is said to have the same QHD resolution (1440 x 2560) and just like the V10, it's said to have a smaller secondary screen with 160 x 1040 resolution for showing alerts and notifications.
The LG G5 is also believed to feature a 135-degree wide-angle camera, dual-lens configuration, and probably two LED flash bulbs and one laser between the two lenses inside. There's also the RGB sensor for better recognition and autofocus while the front-facing camera will still have an 8 megapixel sensor just like the LG G4. We can hope for a fingerprint sensor and we're guessing the same one LG used for the Nexus 5X.
Unlike the huge 3000mAh battery of the G4, the LG G5 is said have a smaller 2800mAh. We don't know why but we're curious if it's enough to power a secondary screen. Then again the processor is believed to be more efficient too so we'll see.
No mention of a microSD card slot but there's some kind of a "Magic Slot". We don't know exactly what that is but we're guessing a free slot or port where you can attach extra peripherals like maybe a keyboard, camera, speaker, etc.
Still no word on pricing and availability but we believe it will be unveiled in Q1. Yes, we're still betting on the MWC launch.
VIA: Venture Beat