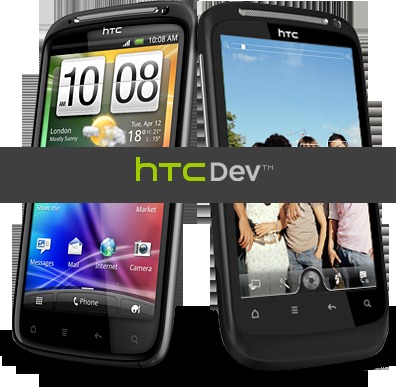 It's a good day for all you HTC-specific developers out there as the three letter manufacturer of Android devices has opened its doors to their HTC OpenSense program through HTCdev. You can access this portal by heading to HTCdev.com, the same place you may have discovered and signed up at approximately one year ago when the site itself first popped up. What HTCdev will be now is a central online location for HTC developer engagement and growth, one place for all HTC-specific developers to speak with one another and grow using each-others ideas and helping one another work for a better HTC future.
This location will also be the place where developers will be able to access all HTC SDKs as well as features available through HTC in the future. This is also the place where you're going to be able to grab the HTC S3D SDK, allowing you to create applications made specifically for the HTC EVO 3D environment. Another site-specific feature download here is the HTC Pen SDK which will allow you to make further customized apps with HTC Scribe technology (as seen on the HTC Flyer and HTC EVO View 4G.
Furthermore, you'll be able to pick up kernel source codes for all HTC products AND this will be the home for all of your sweet bootloader unlocking instructions. More than likely you'll want to bookmark this site as it'll be the place you're going to want to go to get every and all things HTC developer – they've even got an HTCpro section that'll show you how to turn your business into a mobile experience, creating your own apps for your own situations. There's a knowledge base, resources up the wazoo, and it's all designed very, very nicely.
We'll of course be providing you with all links inroad to this portal when they release any new info too, so stick around Android Community as well!