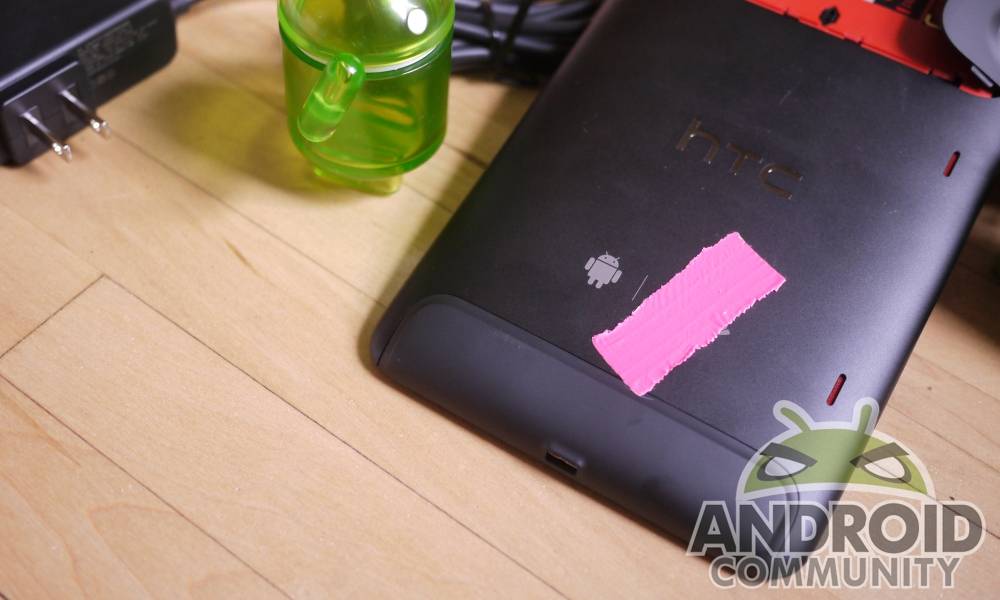 We've got our hands on a brand new EVO View tablet, aka the black version of the HTC Flyer we've already gotten a peek at – and it's got a black stylus as well! What you're going to see here is a very similar situation to that lovely white and silver tablet, this one with the same stylus situation, ability to draw on the screen, screenshots on a tap, and Android 2.3 Gingerbread with a lovely version of Sense over the top. HTC's got a winner here, I can tell already, the black makes the whole situation all the better.
This tablet's got a 1.5GHz single-core processor, a size of 7.70 x 4.40 x 0.5 inches, and 425 g on the weight. It's a candybar that weighs about as much as a couple of heavy wallets, it's about the same size as two wallets, and it fits in my front pocket (though I do wear pants with pretty big pockets.) It's got a front-facing 1.3 megapixel camera, a back-facing 5 megapixel camera, and you're going to be able to capture 720p video, if that's your thing. Inside you'll find 1024 MB of ram, aka 1GB, and that 1GHz processor is a Qualcomm Snapdragon, so you'll be cruzin.
In the box you're going to get the tablet, the stylus pen with a single AAA battery, a microUSB to USB cord, a microUSB to wall socket cord, and a few booklets from the carrier. There's a 3.5 mm headphone jack, power button/lock right next to it at the top of the portrait view, microUSB port at the other end, and volume rocker on the upper left of the portrait view. Features on the back including the camera lens rim and speaker grill are RED just like all of your favorite EVO devices. Furthermore, the insides of the device that you're able to see are RED as well, making this a true EVO, if you know what I mean.
You want to take some notes? You've got it.
[vms 7d868cbc926602a61e4d]
Check out the hands-on video here, photos above and below, and be sure to shoot some questions here if you want to know anything about the tablet so we can answer them in the full review!