Recent HTC related chatter has been on the One Max, which recently surfaced in some leaked photos. We are also waiting on an official announcement for an AT&T branded HTC One mini. That handset had recently been spotted with the FCC. But putting those two bits to the side and it looks like HTC has begun teasing something else.
Or well, judging from how this is your typical teaser campaign, maybe they are teasing both of those. We are fairly sure that isn't the case, however HTC has recently taken to the social sites in an effort to promote something called #HTChange. In fact, the company is using at least four social networks at the moment. They took to Twitter with a Vine video and to Facebook with an Instagram video.
On a somewhat geeky note, it is refreshing to see they lined up those social sites as they did. But more important here is what they could be setting up. The video doesn't mention anything specific but does begin with a helicopter flying in. Once landed a gentleman jumps off with a brief case and greets someone else. From here you see HTC transform into "Here's To Change" and "Happy Telephone Company."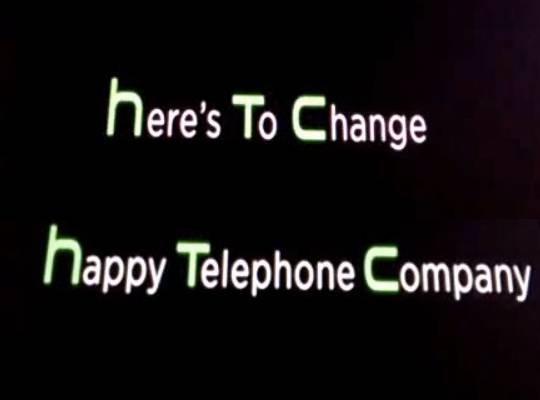 We aren't quite sure of what to make with the Happy Telephone Company portion at the very end, however it does seem like more than a few people are hoping to see the HTC One Max tucked away in that briefcase. Before we touch on the still rumored details of the One Max, how about we present another option. There was some talk in the recent past about Robert Downey Jr. coming on for a new marketing campaign and maybe this is the beginning of that series.
That said, at present we are expecting HTC to announce the One Max during IFA, which takes place in the early part of September. The handset has been rumored to feature a 5.9-inch display along with a 2.3GHz Qualcomm Snapdragon 800 processor, 2GB of RAM, 16GB of internal storage, 3300 mAh battery, 2.1 megapixel front-facing camera and UltraPixel rear-facing camera. IFA is also where Samsung is expected to debut the Galaxy Note III.