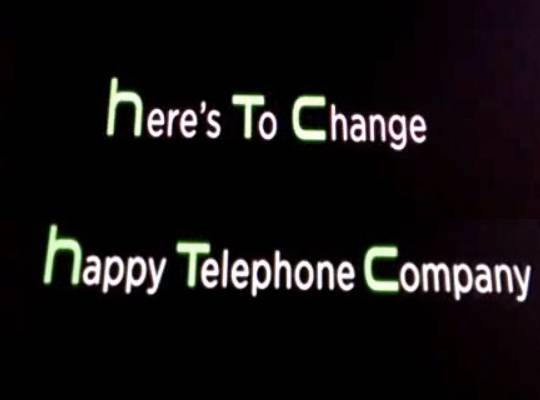 HTC began teasing a new campaign recently. Starting last week we saw a few video teasers coming from the company. These had HTC using the #HTChange hashtag along with mention of "big things ahead." That naturally lead some to believe HTC was teasing the HTC One Max phablet.
Well, while that handset may still be in the works, it looks like this teasing was to introduce Robert Downey Jr. We first saw rumors of the Iron Man star joining HTC several months back and now with this latest HTC issued press release — we know this campaign will officially kick off on August 15th.
HTC has offered an announcement here, but there still appears to be quite a bit of teasing going on. In fact, wording from the press release simply mentions how the "Change brand platform will embody the message that HTC inspires innovation by standing for "anything you want it to." For those planning to be on the lookout, it seems HTC has plans to use a mix os digital, social and "above the line activity" to get this Change message out to the masses.
These ads will follow some of what we have already been seeing with the various names based on HTC. They will have Robert Downey Jr. serving as the "instigator of change" and according to HTC these ads will "explore imaginative HTC word associations to invoke interest and talkability amongst consumers."
https://www.youtube.com/watch?v=UpGUV6ZrYFw
Anyway, HTC has also said this campaign has been designed to take advantage of engagement through social media. With that in mind, we aren't necessarily convinced this will help HTC succeed, however we suspect it could bring some much needed attention to the company. And in the meantime, HTC has released another 15-second teaser (which can be seen above).