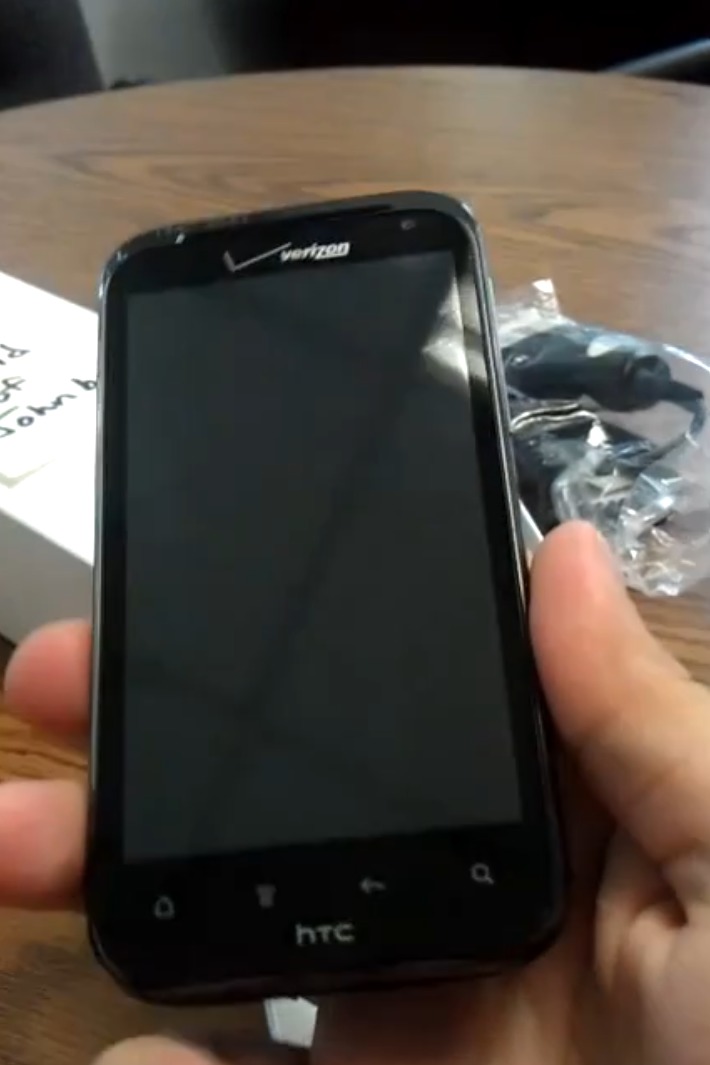 The unreleased and still not fully confirmed HTC Rezound for Verizon Wireless has just been unboxed — sort of. While we have a plain white box and what is surely not anything official and merely a pre-production unit. We do have all the wrapping paper, cables, chargers and what looks to be what will come with the device once shipped although I didn't see any Beats headphones. Thanks to WorldofJohnBoy we have a video for you after the break.
While nothing in the video is particularly new, it's nice to actually see it handled in the open so we have a better idea what to expect. We were all thinking it would be plastered with the Beats Audio logo on the rear but it appears Verizon and the 4G LTE symbols stole the spotlight. The HTC Rezound recently cleared the FCC again last week and today advertisements for the device were seen in stores already. For now enjoy the video preview below:
HTC Rezound video
https://www.youtube.com/watch?v=QUy1lyA51jY
HTC has announced a media event for November 3rd in NYC and will most likely be announcing and showing off the HTC Rezound with its 4.3″ 1280 x 720p HD resolution, 1.5 GHz dual-core processor, 1GB of RAM and that nice 8MP camera around back. It looks like a DROID Incredible if you ask me, but that isn't really a bad thing and I can't wait to get my hands on this awesome dual-core 4G LTE smartphone.
Stay tuned as we'll have all the details from the November 3rd media event by HTC linked to above.
[via Droidforums] — Thanks wicked!