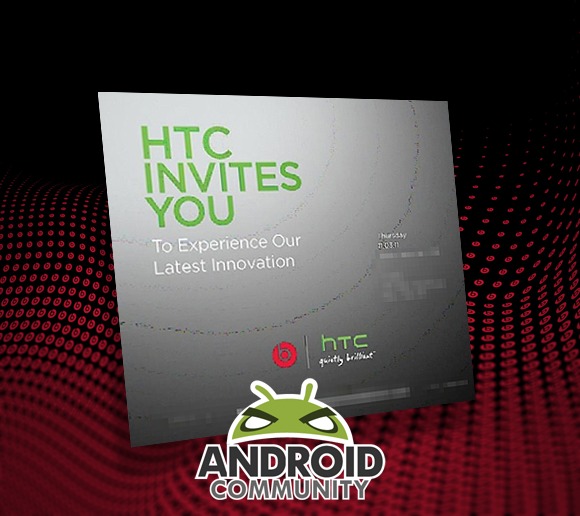 HTC has just announced their plans for another product unveiling for next week in NYC. Thursday, November 3rd they'll be holding a media event to show us and the world their latest innovation. Most likely we will be rocking out with some beats audio and possibly a 720p HD display with the new HTC Rezound (codenamed Vigor) headed to Verizon Wireless with 4G LTE. This is just a guess, but most likely that is what they'll have in store for everyone.
Leaked as the HTC Vigor the Rezound will be rocking the new Beats Audio integration and has been spotted in Verizon's inventory systems a few times already, making a November announcement and mid month launch seem highly likely. The Rezound sports a 4.3″ 1280 x 720p HD display, a 1.5 GHz dual-core Qualcomm processor, 1GB of RAM, 8 megapixel shooter on the back and more. Basically HTC's new flagship 4G LTE offering for Verizon Wireless.
We can't say for sure that the HTC Rezound (Vigor) will be announced or shown off at the event set to take place in NYC on Thursday, November 3rd around 5PM EST, but most likely that will be what the hype is all about. Clearly with the Beats Audio logo plastered right on the front of the invitation we can expect plenty from the audio side of things. I just hope the Rezound is bundled with something better than Lady Gaga Beats audio headphones this time around. We'll see so stay tuned as we bring all the details as they come in.