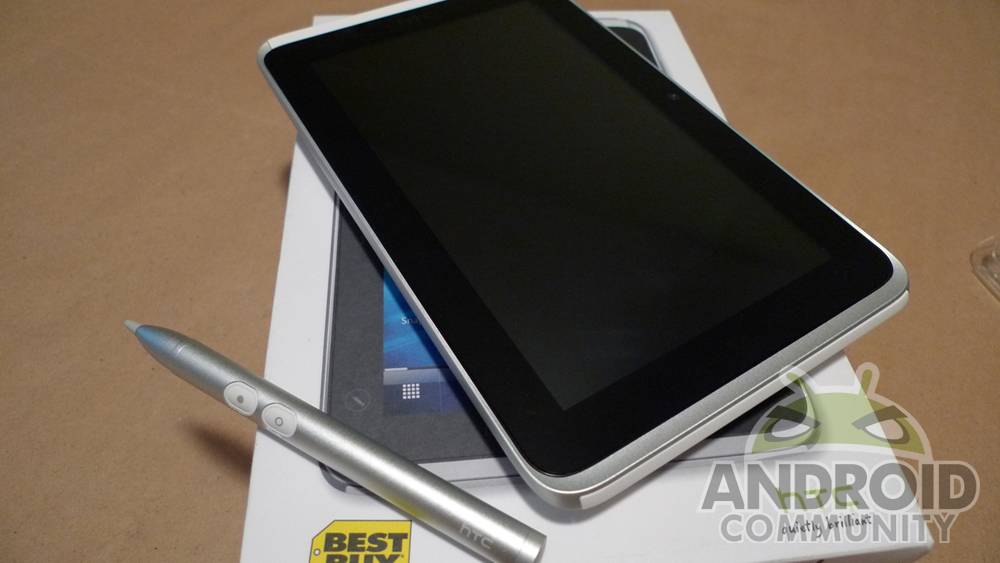 Several weeks ago we were holding the HTC Flyer for the first time, a brand new tablet running a unique version of HTC's Sense user interface on top of Android 2.3 Gingerbread, all in a mid-sized tablet form factor with a special "Scribe" stylus for on-screen writing. We got to look at this device as the HTC Flyer (a Wi-fi version of the tablet) and the HTC EVO View, a WiMAX-capable black instead of white plastic casing version. Now what we've got coming down the underground pipeline is a Honeycomb upgrade for the full tablet experience!
But wait, wasn't HTC able to get ahold of Honeycomb back when they first started producing the HTC Flyer? We'd like to think that they were able to do so since the Motorola XOOM had already technically been released right around that time earlier this year, and certainly several Android 3.x Honeycomb devices had been released before the Flyer was sent out to stores, so what gives? More than likely it was simply much more feasible to build Sense around Gingerbread at the time of development for this device than it was to work with Honeycomb.
Now we've got this totally-unauthorized BETA, and an early Beta at that, build of Honeycomb for the HTC Flyer in RUU – you can access it at MoDaCo courtesy of Paul – if you should take the risk and run it, let us know how it goes. Meanwhile check out what we know about the AT&T HTC Jetstream, the manufacturer's first 10-inch tablet and first device running Honeycomb. We'll more than likely take a look at the tablet before it's released to the public having been excited about its existence since it was simply called the Puccini.
[device id=199]