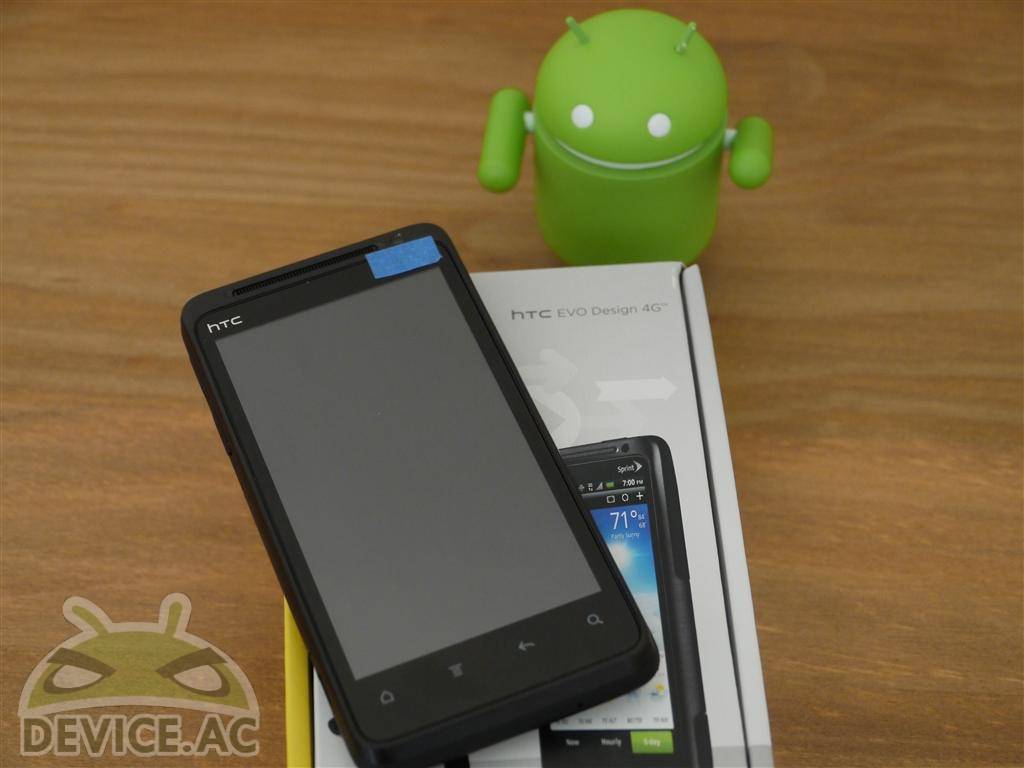 If you've been waiting for another awesome HTC smartphone rocking 4G WiMAX and didn't fancy the EVO 3D or its dual cameras then we may have the perfect phone for you — the HTC EVO Design 4G. Leaked more than a few times, including press images, HTC officially announced the new EVO Design 4G just last week. Today we have the phone in all its glory to show our readers and let you decide if its worthy of the EVO title, so check out our pictures and hands-on video after the break.
For those of you that might still be rocking the original EVO and are considering this phone remember that it has a smaller display. It does however, offer more pixels with the new qHD high resolution 960 x 540 display. So it's smaller but looks much much better. Compared to the original EVO these are very similar, the Design 4G has a few very minor improvements yet a smaller camera on the rear and of course, no kickstand (gasp!)
We have a 4″ qHD display, a Qualcomm 1.2 GHz single-core processor, 768 MB of RAM and 8GB storage, 5 megapixel shooter on the rear and 1.3 front for video chatting and saying hi to mom. We don't have HDMI-out with the new EVO but it does offer MHL with the micro-USB slot. Enough talk, lets check out the video shall we?
HTC EVO Design 4G hands-on
[vms 85a60fabd6b97b03cbcc]
Update: Back is removable and you can swap SD cards and access battery if needed from the bottom — Unique design HTC.
I compared it to the new EVO 3D because that is more likely what users are considering now the all famous EVO 4G is old and outdated. While the EVO 3D clearly has better hardware specs and a larger display, for those not needing all that dual-core power and 3D cameras the Design 4G should be a great choice and a perfect smartphone for day to day users. I'll break all of this down and give the hardware a rundown in the coming days so be sure and stay tuned for my full review if this bad boy smartphone is on your upgrade radar.
[device id=1949]