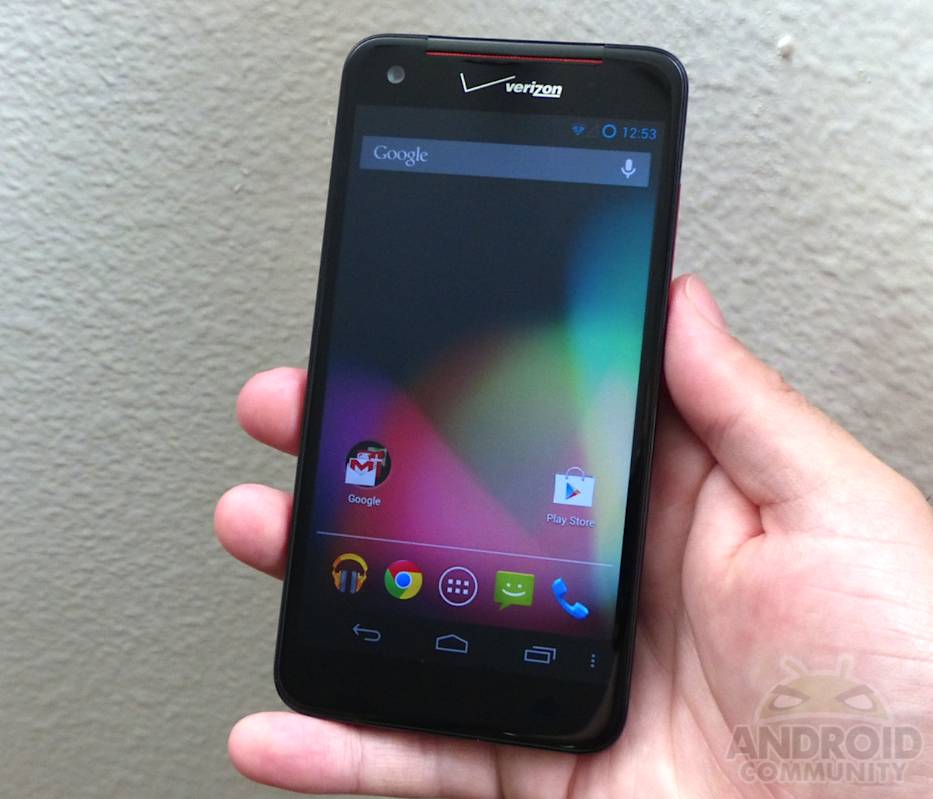 Google's Nexus line is known for pushing the cutting edge and helping the evolution of Android along. Earlier this week Google's brand new LG Nexus 4 finally went up for sale. While we aren't here to talk about the lack of stock, or the immediate sold out status, we do want to mention what should've been. It should have been the HTC Nexus 5 or the HTC Nexus DNA. With a beautiful 5-inch 1080p HD display and a quad-core processor if any phone deserved the Nexus branding, the HTC DROID DNA was it.
The LG Nexus 4 went up for sale on November 13th, the same day the folks from HTC and Verizon announced their new flagship HTC DROID DNA with all the specs we lust for. Those being big displays, high resolutions, ultra fast processors, and the latest versions of Android. While I wouldn't go as far as to say the DROID DNA overshadowed the Nexus 4's debut, it certainly cast a little shadow in our minds.
HTC has pushed the hardware to the absolute cutting edge in more ways than one with their new DROID DNA. So much in fact, it's hard not to feel like HTC's DNA should've been the next Nexus, not LG's. We're certainly not alone in this thinking either. Back when the LG Nexus 4 was still just a leak and a rumor, the unknown HTC "phablet" had the same fate. We even reported multiple leaks regarding an HTC Nexus 5. As I'm sure you're all aware, the specs are quite stellar and certainly worthy of the Nexus brand. HTC's DNA comes with a first of its kind 5-inch 1920 x 1080p HD display with 440 pixels-per-inch. a 1.5 GHz quad-core processor, 2GB of RAM, an impressive 8 megapixel camera and more. While the battery and internal storage leave something to be desired, Google certainly could and would have stuck with the 16GB of storage HTC's currently offering. Compare this to the similarly spec'd LG Nexus 4 coming in with a smaller 4.7-inch 720p display, the choice on which is more cutting edge is quite clear.
At this point and time HTC doesn't quite have the same level of stature as Samsung, being able to offer their Galaxy S III and Galaxy Note II unchanged on all major US carriers. While we personally feel that HTC could, they don't have that luxury at this point. An HTC Nexus DNA would have been their only chance at anything near that level, and certainly helped them out of their current slump. Google would have sold it unlocked in the Play Store and users worldwide would be purchasing it for multiple networks. Instead we have a carrier exclusive (for now) HTC DROID DNA coming from the folks at Verizon Wireless. We're not sure why this happened, but feel it was a missed opportunity for both HTC, and Google.
Obviously a lot comes into play when working on and developing a "Nexus" device. We know Google pushed the limits with Android 4.2 Jelly Bean, wireless charging, a quad-core processor and more but HTC has done the same. There's a lot that goes into the partnership between the two companies, teams, development, and of course pricing. It's here that LG most likely had the leg-up on HTC. Being able to reach Google's extremely tight demand for a premium device at a low $299 price. There's so many variables between carrier branding, subsidized pricing, 4G LTE, and tons of other reasons that probably got in the way, but price was most likely one of the deciding factors.
In the end we'll probably never know why HTC wasn't a part of the Nexus program this time around, and there's no saying they won't in the future either. The original Nexus One was by HTC and we've been dying to see another ever since. All that aside we've been enjoying our limited time with the device that will end up making its way to the shelves, that being the HTC DROID DNA. You can see our hands-on and unboxing for an idea of what to expect. HTC desperately needs a device that will help rocket them back into the minds (and hearts) of consumers just as the Motorola DROID and Samsung Galaxy S has. While the HTC DROID DNA has the best change we've seen yet, we still can't help but wonder what would have been if indeed it was the Nexus 5. What do you guys think?
[device id=3811]