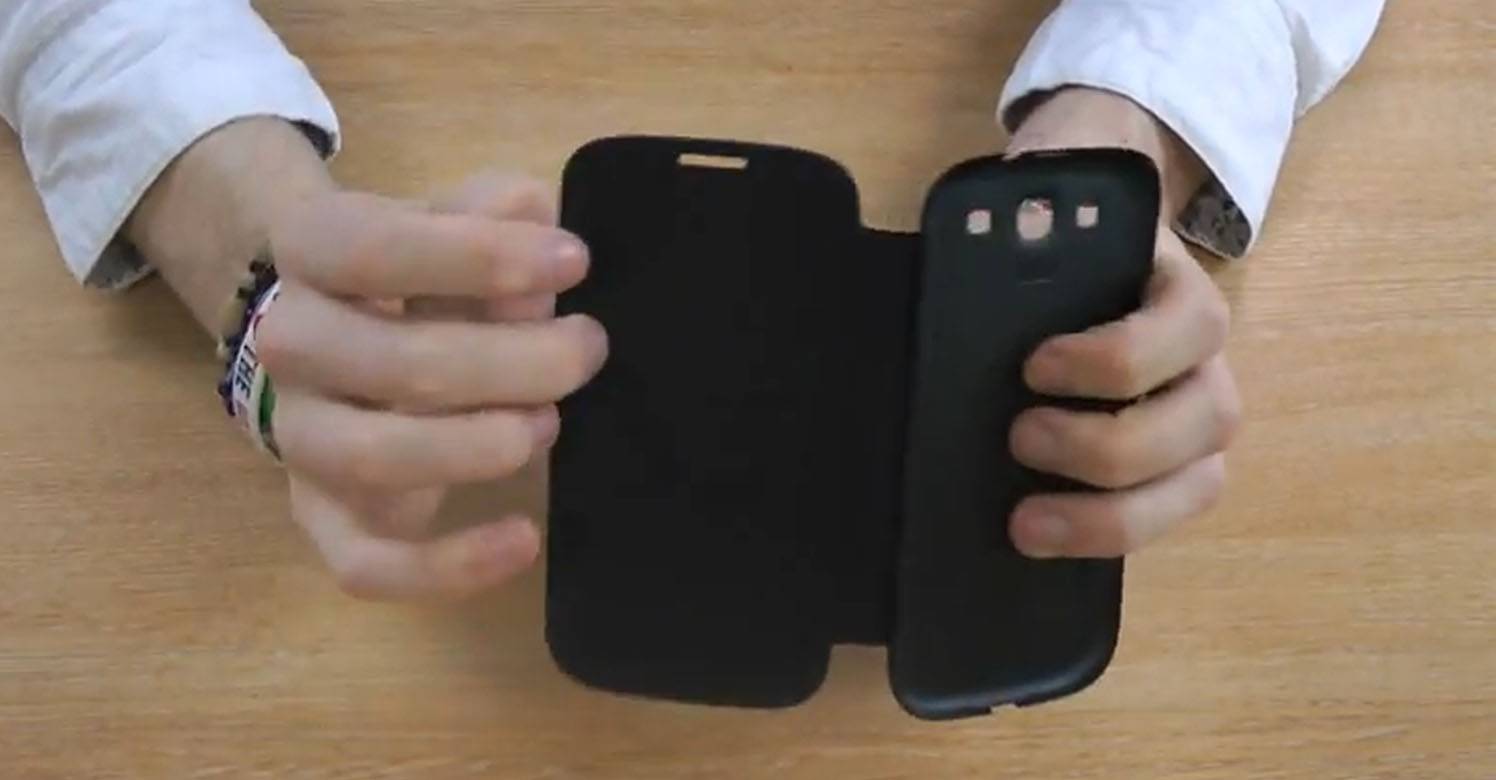 Just like all of its recent releases, Samsung is blessing the Galaxy S III with a bevy of accessories. UK retailer MobileFun got a hold of the flip cover, stand and spare battery charger and the official S-Pen for the new model. They don't actually have the phone themselves and the accessories aren't up for sale yet – they'll probably have to wait for the May 30th release date for that. At least some of these should be coming to other markets including North America.
The flip cover is basically the same as the one for the Note, replacing the battery cover and adding a plastic screen cover that flips out to the left side. It looks about as sturdy as the standard battery cover that we saw at Samsung's London event. The operation is pretty similar to the covers on the old Palm Pilot models. The S-Pen operates in the same manner as the stylus for the Galaxy Note, but doesn't have a dedicated slot in the phone's housing, so it's sized like a regular pen.
The stand and spare battery charge works exactly like the same gadget for the Galaxy Nexus. Plug your phone into the charge and a spare battery into the covered bay at the back, and you're good to go. We don't know when these accessories will be available, but we do know that the Touchstone-style wireless charging kit won't be ready until late summer at the earliest.
[device id=2435]