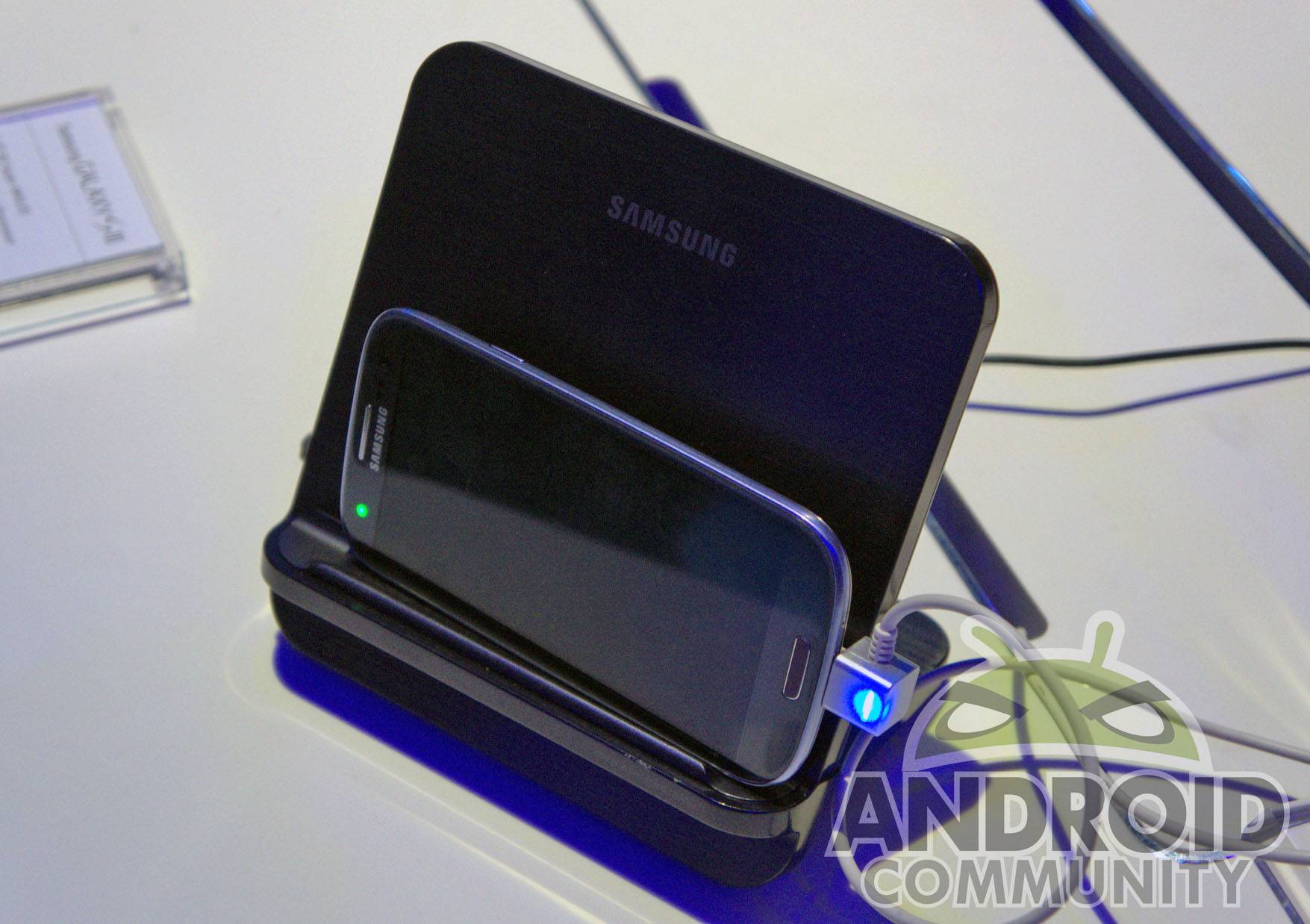 Those of you who were hoping to put away your wall-wart chargers for good upon the release of Samsung's Galaxy S III will need to wait a little longer. SlashGear reports that the wireless charging kit highlighted in Samsung's presentation last week won't be available until at least September. A United Kingdom online retailer confirmed that the charging kit wouldn't be available for the smartphone's in-country launch at the end of this month.
The wireless charging kit is technically similar to the TouchStone charger first shown off with Palm's Pre smartphone a couple of years ago, and the same technology has appeared sporadically since. Inductive charging is a popular aftermarket mod, and several cases and adapters are available for popular smartphone models, but the Galaxy S III is the most high-profile device yet to get the capability included in the hardware. The technology works by placing an electrical coil in close proximity to a compatible battery pack, and usually requires a specially-made case or battery cover.
SlashGear reasons that the delay may be because Samsung is eager to promote inductive charging in a more unified capacity with the Alliance for Wireless Power, for which it is a founding member. If so, the dock portion of Samsung's wireless power kit (it also comes with a replacement battery cover) may be cross-compatible with other, similar devices. There's no word from Samsung of the delay, but then they never said when the accessories for the phone would be available in the first place. The Galaxy S III hits Europe and the UK at the end of May, and is scheduled for a US release sometime this summer.
[device id=2435]