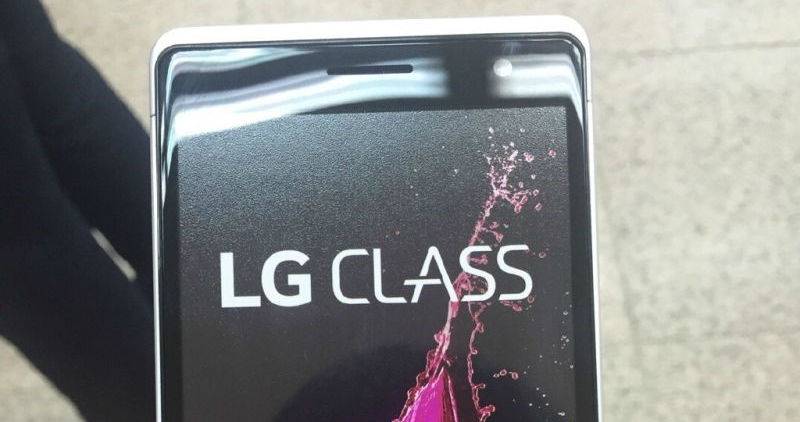 Just like any other top Android device makers today, LG is busy prepping and teasing us about its next phone offering. After the LG G4, we're hoping for the G4 Note and the Nexus 5. We know that LG is unveiling something this October which could also be out for pre-order by October 13.
The LG Nexus 5 is expected to be announced by Google so it could either be the LG G4 Note or an LG V10. They could also be just one phone so any new rumor is welcome such as this LG Class. Some photos of the purported phone have been leaked as first hands-on images. The LG Class seems to be in the phablet category–more of a mid-range more than a premium model based on the information we heard.
The LG Class is believed to have a 5.7-inch 1080p display screen, Snapdragon 615 processor, 2GB RAM, 13 megapixel camera, 5 megapixel front-facing cam, and probably a full metal unibody casing that can make the phone more durable than ever.
These pictures of the LG Class were recently spotted on Weibo. There's another rumor that the new LG phone-tablet will be announced on September 21, Monday, in China. If that's the case, then it's totally different from what will be unveiled on October 1 in New York as indicated on the press invite we sighted.
VIA: gforgames