I have a confession to make. The HTC Nexus One is still one of my favorite devices. Sure, multi-touch was a mess and Eclair was a work in progress, but I loved it. Fast forward a few years and Android has evolved, Samsung is a powerhouse, and HTC is struggling to keep their head above water. The Nexus 4 has arrived from LG, we all know what the GALAXY S 4 is about, and now everyone is focused on Motorola. That being said, I want an HTC Nexus 5.
Before the LG Nexus 4 arrived on the scene there was plenty of rumors suggesting Google was preparing an HTC Nexus 5. Most likely they were just dreams like mine, but it would certainly be a dream worth coming true for both parties involved. I even wrote a post titled HTC Nexus 5 rumors skip over LG. We all know how that turned out, but it doesn't mean an HTC isn't in the works.
Now this is just opinion here, hence the title being what it is, so take it as you will. We've heard tons of rumors and talk about Samsung being "too big" and them obviously having the outright majority of Android users on their side. With that, some are worried. Then of course competition is good for growth and innovation, and Samsung needs some competition – especially after looking at their S4. This is where Google and HTC come in. Not only does the HTC Nexus 5 match the "Nexus" update schedule and naming, it would be the perfect evolution to the line. The Galaxy Nexus at 4.65-inches, Nexus 4 at 4.7, and then the HTC Nexus with a 5-inch 1080p HD display. Perfect!
Clearly Google is focused on Motorola, but that won't stop them from working with others. Or at least it shouldn't. While their pricing strategy might not immediately save HTC from their downward spiral, it would surely be taking things in the right direction. Launch a flagship HTC Nexus 5 with the beautiful design cues of the "One" in a form factor like the DROID DNA. Give us stock Android 5.0 Key Lime Pie and a powerful processor all for the Nexus 4 price, on all major carriers, and with 4G LTE. Sounds good right?
HTC Nexus 5 specs:
– Android 5.0 Key Lime Pie
– 5-inch 1920 x 1080p Full HD SLCD3 (or 4) display
– Qualcomm Snapdragon 800 quad-core 2.3 GHz processor
– 2GB of RAM
– 32GB storage
– 13 megapixel camera (or a better UltraPixel camera)
– Front facing speakers (Beats Audio?)
– 3,300 mAh battery
I said it once and I'll say it again, the DROID DNA should've been the Nexus 5. Give us that phone with stock Android and a bigger battery, and it would be killer. HTC and Google are both in the perfect position to do exactly that. The past two Nexus smartphones have been released during the Q4 holiday season and it would be perfect to do exactly that with the Nexus 5.
Google will probably be focused on Android 5.0 KLP, Motorola, and Project Glass at Google I/O in May. That gives them plenty of time to refine and perfect the next Nexus, that being the HTC Nexus 5. Bring top tier specs and the latest version of Android to a truly premium feeling flagship smartphone – and offer it to everyone on the Google Play Store. Hopefully this time they'll have enough stock to go around too.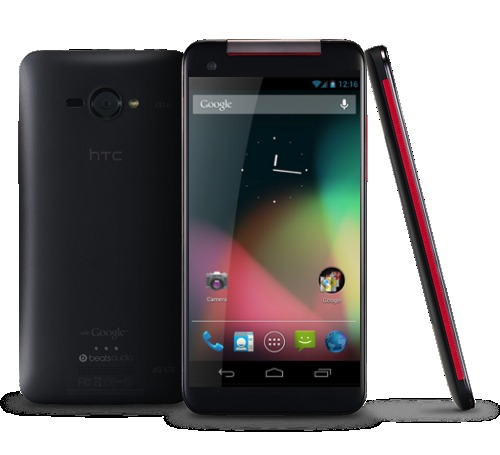 While this all sounds like a geeks wish list everything about it is highly plausible. The specs aren't overboard and unrealistic, Google's worked with HTC in the past, and of course it would be great for competition and help HTC in these struggling times. For now we have no clue what the folks from Mountain View have brewing, but we've seen various leaks of a Motorola device that looks extremely similar to a Nexus. Then last week heard rumors that LG will be on board for the Nexus 5.
We can't wait to see what Google does next in the Nexus line, but hope HTC has something to do with it. What do you guys think, or what do you want?