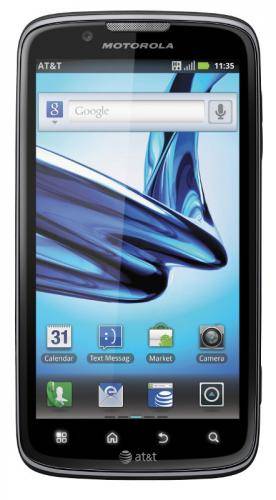 AT&T extends its Android offering in a big way today with no less than five new Android phones for the nationwide network. The Motorola Atrix 2, the Samsung Captivate Glide and DoubleTime, the Pantech Pocket and the "AT&T" Avail. Most of the phones don't have any availability info just yet, but the Atrix 2 will be in stored on Sunday, October 16th for $99.
The Atrix 2 is a modest update to the original Atrix 4G, which debuted early this year. The phone retains the 960 x 540 screen, sold-separately laptop dock, 1GHz processor and "4g" HSPA+ network connection. A big part of the improvement comes from an 8 megapixel camera with 1080p video recording and Android Gingerbread, though oddly, the on-board storage has been cut in half to 8GB. AT&T is trying to position the Atrix 2 as an enterprise phone with new encryption and remote-access features. The Atrix 2 will be available for purchase before the week is out on October 16th for $99 (just like the original) with a new 2-year contract.
Samsung's QWERTY offerings are the Captivate Glide (which we spotted earlier) and budget-friendly DoubleTime. The former has a 4-inch 800x 480 Super AMOLED screen hiding its slide-out keyboard. Don't let the messaging fool you, though – the 1GHz Tegra 2 processor and 1GB RAM will pack quite a punch. This one also has an 8 megapixel/1080p camera with a 1.3 megapixel front camera and access to HSPA+ 4G. The DoubleTime is a budget phone, and unlike the Gingerbread-loaded Captivate Glide, this little guy is saddled with Android 2.2 Froyo. The 600MHz phone's screen is a small 3.2-inches, and the keyboard looks like it flips out Motorola Backflip-style.
Pantech's latest smartphone, the Pocket, is an interesting one to say the least. It features a 4:3 800 x 600  screen, much wider in the horizontal axis than most android phones, and the screen stretches to four inches. AT&T claims this is for a better typing and browsing experience. Android 2.3 is included, as is "HD" video capture on the 5 megapixel camera. No mention is made of processor, storage or 4G, though we'll probably be hearing a lot more soon.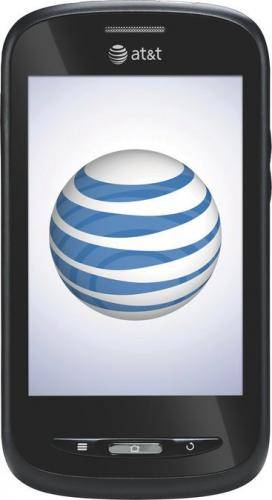 Last but not least ("least" going to the DoubleTime up there), THe AT&T Avail is the latest addition to AT&T's GoPhone prepaid service. OEM phone maker ZTE supplies this little guy with a 3.5-inch screen and a five megapixel camera. Once again, no more specifications or availability info is being made available at this time. Expect more information on the Atrix 2 and the other four new phones as their respective release dates near.