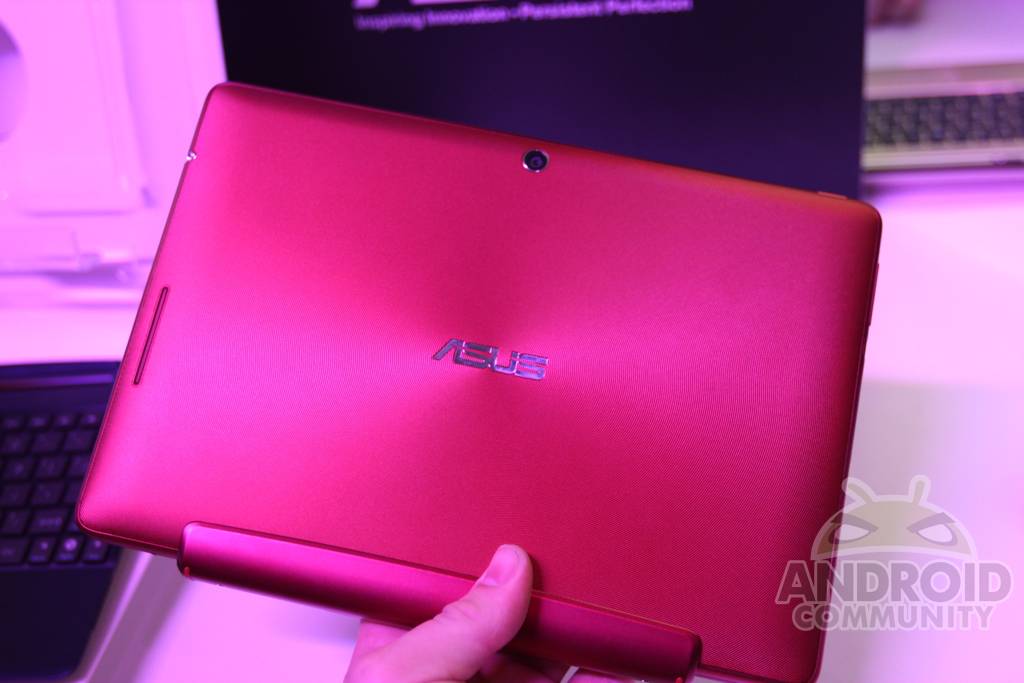 Drooling over the Transformer Prime, but can't bear to be without mobile data? Asus feels your pain, and they've got a new model to fit your wireless needs. The Asus Transformer Pad 300 (note the new branding!) was revealed at Mobile World Congress today, and Android Community was on-hand to get the skinny. The biggest news is that the 300 series will have both 3G and LTE mobile data, a first for Asus in any market – and a good sign that eventually the Transformer Pad 300 will make its way to the US.
As far as specifications ho, the Transformer Pad 300 is a dead ringer for the Transformer Prime: 10-inch, 1280×800 LCD screen, quad-core Tegra 3 processor with 1GB of RAM, and up to 32GB of storage. As a member of the Transformer line it naturally gets a keyboard dock, boosting the 10-hour battery life to a full 15. That killer 8MP camera remains, and it looks like Asus has learned their lesson with the metal construction of the Transformer Prime, and the 300 has a plastic back (that still manages to feel pretty good).  Asus has indicated that the 300 will replace the original Transformer in its lineup, and launch with Ice Cream Sandwich.
The Transformer Pad 300 will come in three colors: red (which looks kind of like ruby to me) blue and silver. Keyboard docks will be sold in matching colors, of course. Asus was sparing when it came to pricing, availability or network partners (or if we'd see a WiFi-only version) but you can expect those details to come in the next few weeks. In the meantime, keep checking the MWC 2012 portal – there's plenty more Asus tablet news in the pipeline.