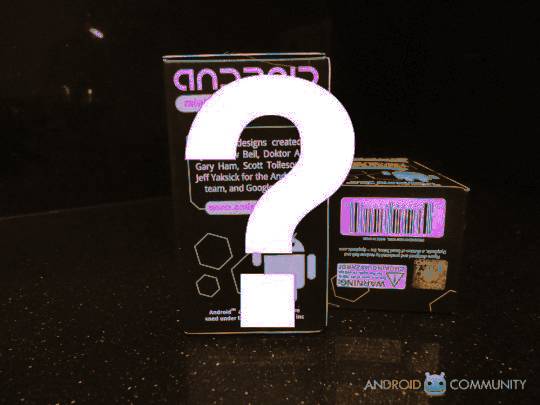 I warn you again! Before you move forward in the reading of this post, I must tell you that the DYZ Plastic designer toy that you are about to lay eyes on is both super fantastically lovely to glance at and is extremely rare and sought after. And not only that, it's super secret! Normally, you'd only be able to see this secret little man if you were a collector of these toys, very much like if you were collecting a bunch of baseball cards and had no idea what the special rookie gold card was – we're spoiling it here!
Incase you did not know, we got our hands on a few of these little droids when we were in Barcelona at Mobile World Congress 2011 via Google. One of the Android toys we opened up happened to be secret Android #1. You can check that particular tasty treat in this post: Android Toy Series 2 Secret Figure #1 [SPOILER]. Then, let me remind you of a contest we're still in the middle of tabulating, one where we're giving away a couple more toys to lucky tweeters around the globe: Android Community Big Fat Android Toy Giveaway #1!. Then on to the good stuff. The following toy was not opened by us at all, nay! It was opened by a lucky Android enthusiast over at PointGPhone – a fellow by the name of sheps let us in on this one —
It's a truck! Or rather it's a different version of the more common green version of the droid you're about to see. This is a little Android driving a big Android, the artist behind this character being the same as the figure by the name of "Racer," Jeff Yaksick! What a name. Have a peek at this little guy below and hope for your own when the set comes out for real next month!
[via PointGPhone]