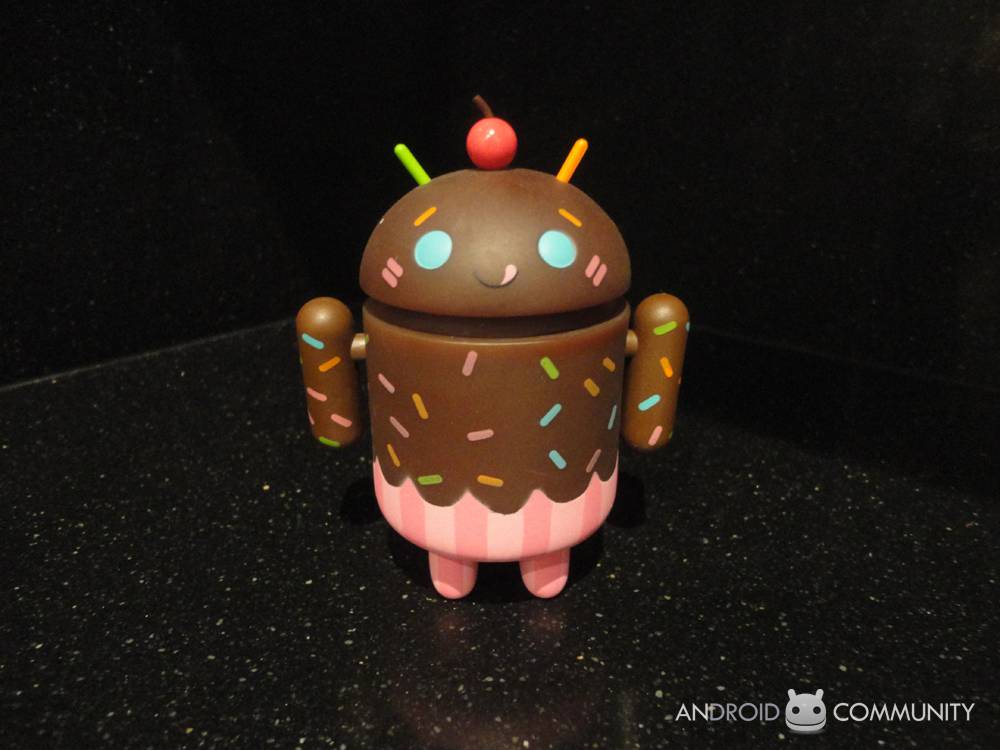 I warn you! Before you venture any further, be aware that the DYZ Plastic designer toy you are about to see is extremely cute, and definitely not for the weak or heart. Next let me warn you that this is one of the figures from series 2 of the official Google-licensed vinyl toys, and you might be ruining the surprise for yourself! Third, let me gloat in saying that we, or I, rather, have this toy before the series is even officially on sale yet! Hooray! Now let's get to peeking! And note that you could get your own courtesy of Android Community very soon!
Before we continue, yes, the rumors are true, we are going to have a contest very soon where you can win an unopened, mint condition, super awesome Android toys series 2 figure free of charge. Keep your eyes on Android Community for the announcement, and I assure you you'll be happy you did.
Next, lets discuss this little fellow you're about to see in the gallery below. He is the secret version of the Cupcake Android as released in this set as a slightly uncommon white frosting version. This rare version is chocolate. Both are extremely cute, and both have a fantastic little secret – they smell!
The vanilla (or white frosting, whichever you prefer) version smells like vanilla, while the chocolate version (below) smells like chocolate! How ever did they accomplish such a thing!? DYZ Plastic, you so crazy. Have a closer look at this cutie below and have a nice little smile in celebration of his cherry hat.